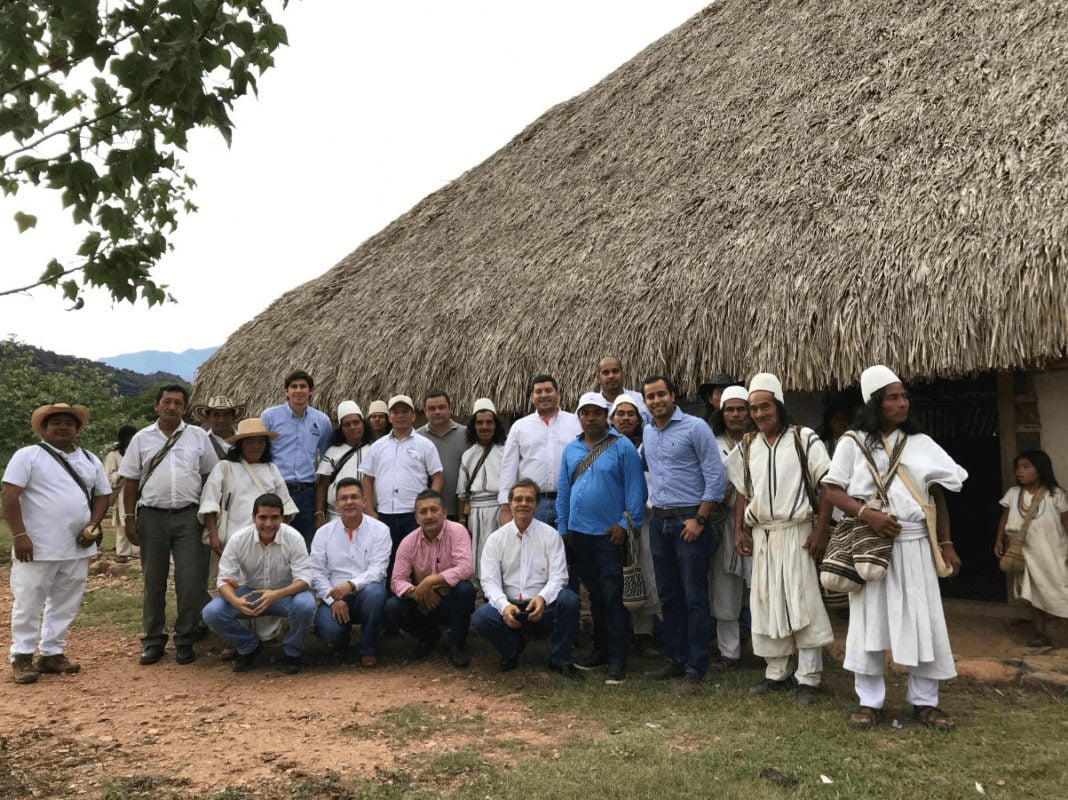 Celsia, the energy arm of Colombian conglomerate Grupo Argos, has moved forward with its development of a 100MW solar farm in Colombia by reaching an agreement with the indigenous people of the Sierra Nevada de Santa Marta in the Andes mountains.
The Valledupar farm, to be spread across 197 hectares in the village of La Mesa, will be able to generate 187GWh of electricity each year, to power the equivalent of 105,000 homes. It is now expected to start operations in the first half of 2019, with 367,500 modules installed.
Situated in the municipality of Valledupar, the project is within the ancestral boundary of the Koguis, Arhuacos, Wiwas and Kankuamo indigenous peoples of the Sierra Nevada of Santa Marta. As a result, the company has had to go through a four-month process of prior consultation with these four indigenous peoples to progress the project.
The two parties have now agreed that, in order to build the solar farm, Celsia will support the communities in their efforts to teach traditional knowledge, and will create ceremonial spaces along with sanitation of these sites via a territorial strengthening programme. Celsia will also install some solar systems on certain roofs in the indigenous habitations of Valledupar and Pueblo Bello. There will also be forest preservation plans to help conserve medicinal plants and protect soils.
Julián Cadavid, leader of Transmission and Distribution of Celsia, said the agreement showed it is possible for companies and communities to reach agreements in good faith. Furthermore, development can go hand in hand with respect for traditions, cultural differences and conservation of the environment.
Celsia, through its subsidiary Epsa, plans 250MW of solar in Colombia and Central America in the medium term. It recently completed Colombia's first utility-scale plant of 10MW at Yumbo, Valle del Cauca.
Celsia completes 900kW plant at CIAT
Celsia has also now completed a 902.4kW solar PV system at the International Center for Tropical Agriculture (CIAT), a major agricultural research centre.
The plant at Palmira, Valle del Cauca, will have 2,820 modules.
"With the development of this project, executed through Epsa, we are contributing to CIAT achieving a 12% reduction in the energy tariff, which will generate significant annual savings," said Luis Felipe Velez, Celsia's commercial leader.
Celsia has carried out the project through a build, own and operate model, where the customer simply buys electricity at a lower rate than from the grid.
Corporate PPAs of a similar model are catching on across the globe, with the US market already burgeoning and Southeast Asia expected to make huge strides in the next 3-5 years.