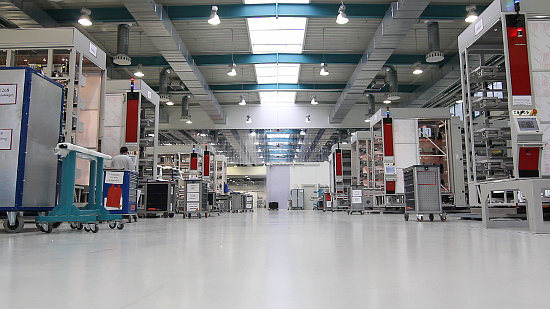 Solar PV and polysilicon manufacturing equipment specialist centrotherm said it has booked over €40 million in solar and semiconductor manufacturing equipment orders in the first two months of 2016.
The company is well known for its range of thermal diffusion furnaces used in solar cell processing, a key area of current capacity expansions, detailed in PV Tech's ongoing analysis of technology and capacity trends.
The equipment company also reported preliminary 2015 revenue of approximately €139 million, down significantly from previous revenue guidance of €150 million to €200 million. Centrotherm had previously reported first half revenue €85.9 million, compared to €78.09 million (US$86.4 million) in the prior-year period. PV sales in 2014 were €90.6 million, up from €70.1 million in 2013.
Centrotherm said that the revenue miss was "mainly attributable to the revaluation of a major project of subsidiary SiTec GmbH as part of auditing the financial statements, as well as due to a lack of new business in the Silicon segment".
The major SiTec project cited is believed to be the new polysilicon plant project in Qatar for Qatar Solar Technologies (QSTec), which has separately announced the 8,000MT facility is nearing completion and production is expected to ramp later in 2016.
However, in recent months, QSTec has become a major investor in centrotherm and a major investor in SolarWorld since the company restructured.
Cost savings at centrotherm combined with increased revenue over 2014 did produce a preliminary, earnings before interest and tax (EBIT) amount of approximately €19 million. The company had previously guided a 'breakeven' scenario for 2015.
Full-year results are expected to be released on April 28, 2016.