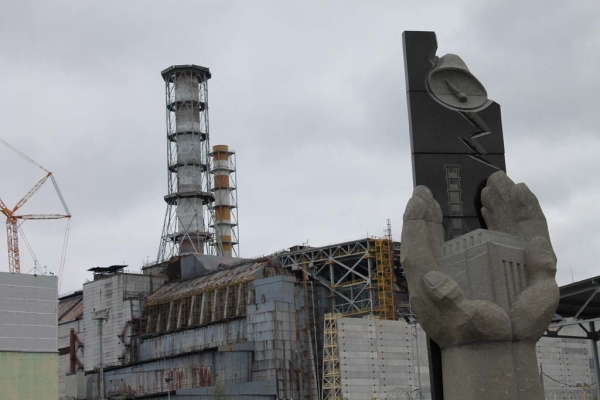 The European Bank has warned plans to redevelop the contaminated nuclear site at Chernobyl in Ukraine as a solar energy plant face hard questions in terms of its bankability and environmental standards.
The Ukrainian government is courting investors to build a 4GW solar plant within the Chernobyl 'exclusion zone', the 30 kilometre area cordoned off around the original nuclear reactor hall that exploded in 1986. It is pushing for a six-month schedule of work, including financing.
In recent months, Ukraine's environment minister Ostap Semerak has visited the European Bank for Reconstruction and Development (EBRD). His plans for redevlopment of the site have also been issued to investment firms in the US, Canada and the UK.
The EBRD said it will consider co-funding provided other investors are in place, and the project addresses environmental risks.
"It has to be bankable, profitable and meet the highest environmental standards; it has to make sense and it has to bring something new to the market that doesn't exist already," said a spokesperson for the EBRD.
But it warned as well that excitement around the proposed project should not mask its realities. "Nothing is imminent. We are keeping an open mind. But it's important not to read too much into it at this stage," said the spokesperson.
"The Ukraine has indicated it will open the exclusion zone, and we welcome that. Renewables are one of our priorities, and as soon and as long as they secure investment then we will discuss the project and provide co-financing."
Ukraine's state radio station claimed last month Canadian investors have already expressed interest in the project. Semerak said in an interview with Bloomberg this week that two US investors and four Canadian energy firms have registered interest.
The Ukrainian ministry was unavailable for comment.
Meanwhile, The Guardian claims to have been passed a copy of Semerak's plan for the site, distributed among major banks and investors. It sets out that 6,000 hectares within the exclusion zone could host facilities for 1GW of solar and 400MW of biogas production. In its day, Chernobyl produced 4GW of nuclear power.