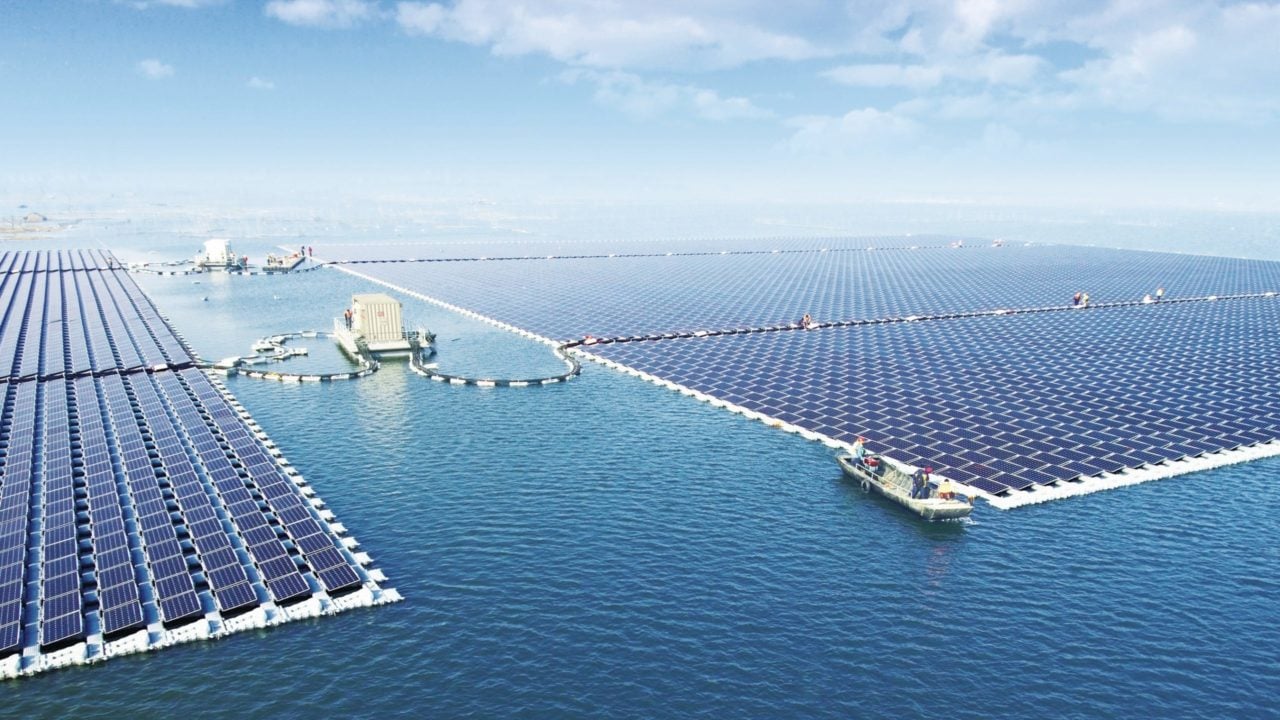 As PV Tech recently reported, significantly higher than expected solar PV installations in China is driving global installation forecasts to be revised upwards.
One of the first market research firms to update global forecasts for the solar industry has been IHS Markit, which expects 90GW of global PV installations in 2017, a 14% growth rate over the previous year.
Recently, China's National Energy Administration (NEA) had stated that in the first half of 2017 a total 24.4GW of solar was grid connected. Soon after, China Electric Council (CEC) reported that 2017 cumulative installations had reached 34.9GW by the end of July.
IHS Markit said that it estimated that 26GW of installations were completed in China the first half of 2017, and a further 12GW is expected to be installed in the third quarter of 2017. For the full-year, IHS Markit is forecasting China to install a total of 45GW in 2017.
China's global impact
Repeated commentary from major China-based polysilicon, wafer and PV module manufacturers has been that demand in China is exceeding product supply and that shortages of high-efficiency products existed.
The knock-on effect had been limited supply for other markets such as Europe and SE Asia, while strong demand in the US as well as stockpiling ahead of the US ITC 'Section 201' trade investigation had exacerbate supply constraints.
PV Tech recently highlighted that 2017 global PV module shipments could exceed more than 90GW and demand above 100GW in 2018.
The shortages come at a time when the China Photovoltaic Industry Association (CPIA) recently reported that production of polysilicon, crystalline silicon wafer, solar cell and module in China had reached 115,000MT, 36GW, 32GW and 34GW respectively in the first half of 2017, increases of 21.1%, 20%, 28% and 25.9% comparing to the prior year period.
Previous expectations of a slowdown in demand from China in the second half of the year had not materialised as 'Top Runner' and 'Poverty Alleviation' programs replaced to some extend the first half year demand for utility-scale projects ahead of regular mid-year FiT reductions.
The NEA had noted that distributed power plants accounted for 7GW of total installations in China in the first half of 2017, growing by 2.9 times compared to the prior year period of 2016. Overall PV power plants accounted for 17GW of the 24GW total.
The poverty alleviation programs are expected to lead to a total of 10GW of PV power plants in 2017, and doubling to 20GW in both 2018 and 2019, reaching a cumulative 60GW in 2020.
The fear in early 2017 had been that PV global demand would only increase by single digit percentage rates and manufacturing overcapacity could potentially trigger another downturn.