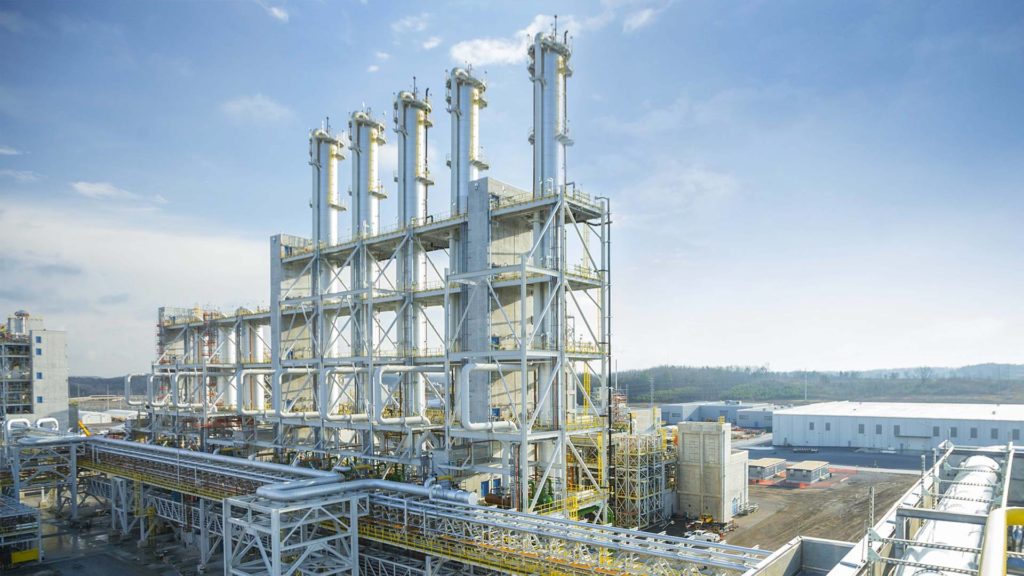 Chinese imports of polysilicon dropped 23% year-on-year to 88,093MT in 2022, according to polysilicon research firm Bernreuter Research.
Imports have nearly halved from their peak in 2017 – when China imported 158,918MT – and are closer to the levels of a decade ago when polysilicon imports reached 82,760MT in 2012.
Imports from Japan had the strongest decline in 2022, with a 60% decrease from 15,431MT in 2021 to 6,129MT last year, due to module producer Sharp's supply contract with US-based polysilicon manufacturer Hemlock Semiconductor ending in 2020, which drove imports from Japan to an all-high in 2021.
Taiwan faced a similar development in 2022, with former producers of solar wafers selling polysilicon stocks owned from long-term contracts in China. Imports from Taiwan halved from 6,899MT to 3,480MT.
South Korean chemicals group OCI's polysilicon subsidiary in Malaysia has had its exports to China drop by 23% year-over-year due to longer-than-expected maintenance works at OCI's factory in 2022.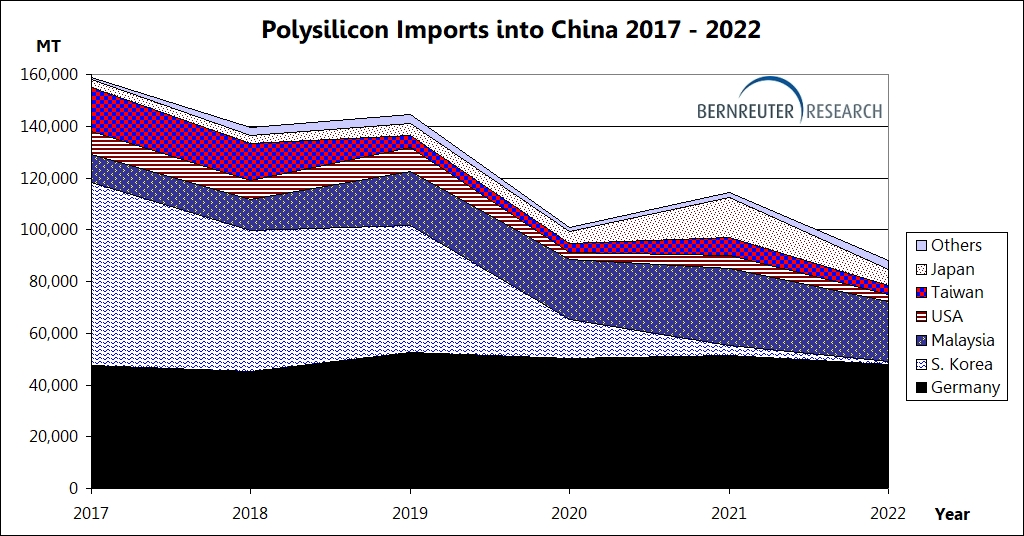 German chemical group Wacker Chemie – the largest foreign polysilicon supplier to China – and Hemlock Semiconductor's decline is due to both companies signing a supply agreement with PV manufacturer JinkoSolar, which opened a 7GW wafer facility in Vietnam in early 2022.
Similarly to JinkoSolar, Chinese module manufacturer Trina Solar is expected to open its 6.5GW wafer manufacturing facility in Vietnam during mid-2023. This is in response to the ongoing anti-dumping and countervailing duty investigation in the US.
"With the Uyghur Forced Labor Prevention Act that bans products from Xinjiang and the anti-circumvention decision against solar modules produced with Chinese wafers in Southeast Asia, the US are driving the demand for solar panels made of polysilicon and wafers not coming from China," said Johannes Bernreuter, head of Bernreuter Research. "At the same time, polysilicon imports into China will shrink further in view of the massive domestic capacity expansion. Consequently, the future of non-Chinese polysilicon feedstock lies outside China."
Moreover, China's share of global solar-grade polysilicon output in 2022 reached 88%, increasing from an 82% share in 2021 and 55% in 2017.
After a severe polysilicon shortage in 2021, China ramped up new production capacities which have already affected the import volumes in 2022, according to Bernreuter.