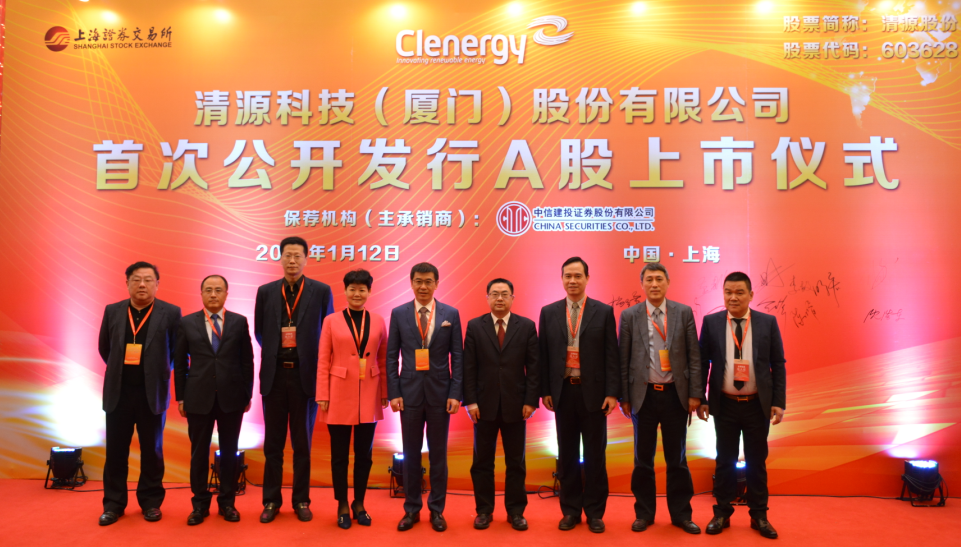 Clenergy, best known for its mounting systems for utility-scale and commercial rooftop solar power systems, has officially listed on the Shanghai Stock Exchange on 12 January 2017 at 5.57 yuan (US$0.81).
Clenergy debuted with a total share capital of 273 million shares, and a listing capital of 68.45 million shares. On the first day of trading, the China-based firm reached a price-earning ration of 22.9.
Company president Daniel Hong signed the Listing Agreement with the Stock Exchange's lead counsel at the ceremony.