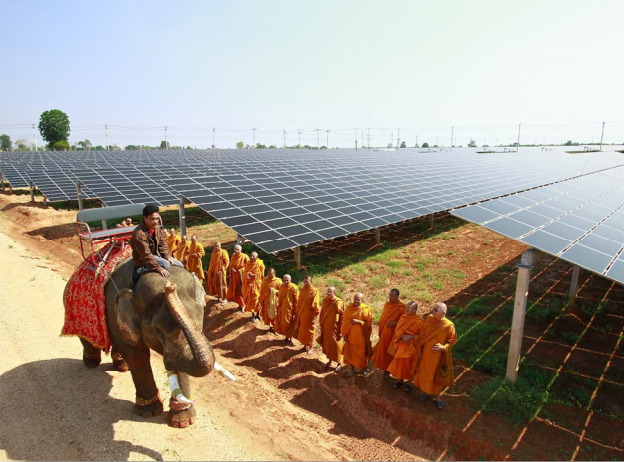 Renewables and storage investment platform Constant Energy has acquired 17.5MW of operating ground-mount solar PV assets, a team of developers and operators, and a pipeline of development in Thailand from Sonnedix.
This is ConstantEnergy's second acquisition in Thailand this year, following the acquisition of the Solareo Asian arm and its 30MW rooftop portfolio.
Franck Constant, Constant Energy president, said: "The acquisition of these assets is an excellent fit with our strategy, brings scale to our operation in Thailand and reinforces our commitment to a long-term presence in the country. This is a well-known and low risk portfolio for us, which will add US$8 million per year recurring EBITDA to Constant Energy globally, which is significant as the company develops. I'm very pleased that we've been able to complete the transaction in such a short period of time.
"Furthermore we are delighted to welcome this strong local team into our group to pursue our long term local relationships and step up our operational platform in Asia."
Constant added that this region is expected to deploy the highest amount new solar capacity over the next five years.
Franck Constant was previously chairman and president of Sonnedix before starting his second solar & storage company Constant Energy, as announced by PV Tech last December.
Thailand is the most developed PV market in South East Asia with more than 3GW of PV plants in operation.