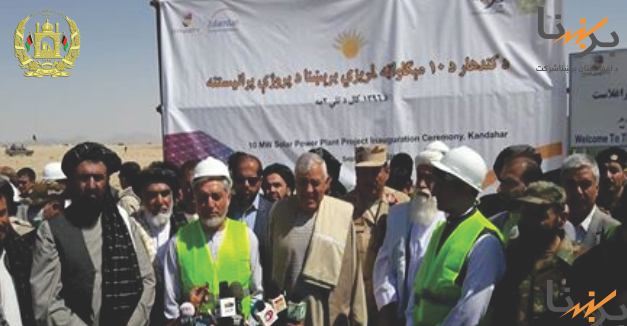 Indian contractor Dynasty Oil & Gas has started work on a 10MW solar PV project at Kandahar, southern Afghanistan, with financial support from the United States Agency for International Development (USAID).
According to a statement from Afghan national utility Da Afghanistan Breshna Sherkat (DABS), the US$20 million project is located at an industrial park, which is lacking in power. USAID has provided US$10 million in funding with the remainder supplied by Dynasty.
The project is expected to start operations by 26 August 2018, after DABS and Dynasty signed a 15-year power purchase agreement (PPA) at a tariff of US$0.073/kWh.
After 15 years, ownership of the project will switch hands to DABS. The utility noted that the projects will solve problems at the industrial park by distributing power to currently "unproductive factories".
The plant will require roughly 65 hectares of land.
Earlier this year, USAID noted that it planned to facilitate "modest but scalable solar generation" into Afghanistan's network, by providing training and technical assistance to DABS.
It noted: "USAID will continue to support DABS in these efforts, but ultimately the responsibility for Kandahar's electric power supply lies with the Afghan government."
Afghanistan was one of 56 Muslim-majority nations that came together to pledge new climate-related technology goals, including promoting microgrids, energy storage and renewable energy targets earlier this month.