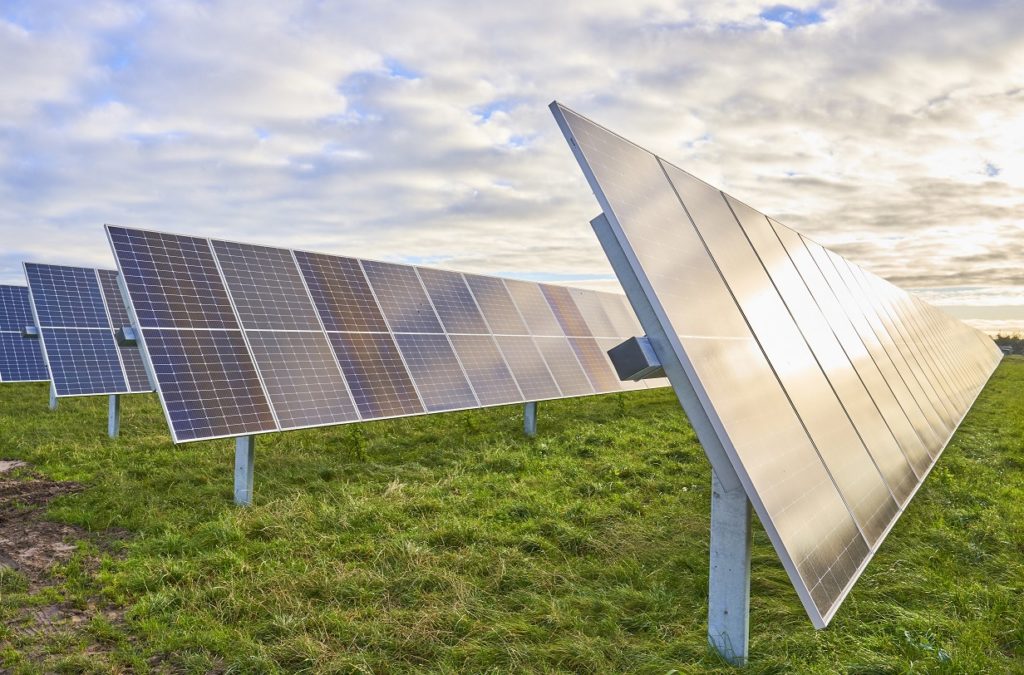 With electricity consumption in Denmark expected to double in the next nine years, driven in part by the electrification of heating and transport, the country's solar sector is hopeful that authorities will finance much-needed grid upgrades in a way that doesn't stymie renewables deployment.
A debate is currently underway about who should pay for the grid reinforcement, which could cost as much as €6 billion (US$7.3 billion) by 2030, according to a study published earlier this year by industry bodies Eurelectric and E.DSO.
According to Eric Anderson, CEO of solar project developer European Energy, there is a law in discussion that could make PV and wind asset owners pay for the grid extensions "to a large extent". "And that, of course, is quite unfortunate because the grid is a critical infrastructure for the whole society, not just for PV owners," he says. This is exacerbated by taxes that are said to have increased the cost of operating solar plants in Denmark by as much as 25 – 30% over the past year.
European Energy is currently developing what it claims is northern Europe's largest solar farm, which will have a capacity of 300MW and is being constructed next to future data centres as well as a regional transformer station in the south of Denmark. On track for grid connection by the end of 2021, the plant will represent a significant portion of the approximately 1GW of utility-scale solar that Anderson expects to be installed in Denmark this year.
While at least one renewables auction is scheduled to take place in the country this year, Anderson believes a price cap will put off solar bidders: "I foresee that the interest in this auction will be low, maybe close to zero." Solar deployment is instead being driven by power purchase agreements (PPAs), with 70% of European Energy's solar installs this year covered by such agreements.
A PPA of note was signed in March between Danish independent power producer (IPP) Better Energy and Centrica Energy Trading for two new solar parks that are expected to produce 112GWh per year. With power from the subsidy-free projects to be traded by Centrica, the deal represents a "historic moment" for Denmark's PV sector, according to Peter Bjerregaard, director of regulatory affairs at Better Energy.
After signing a PPA with Google that will see three solar installations power data centres in Denmark, Better Energy announced in late 2019 that it would not participate in the country's next renewables auction, which it warned could undermine the growth of the corporate PPA market and hamper progress in transforming the grid. CEO Rasmus Lildholdt Kjær said at the time: "Auctions have promoted the growth of renewables in Denmark. They have served their purpose well, but they are no longer needed for the green transition to succeed."
Last year saw Better Energy complete 154MW of solar PV in Denmark and transition itself from a developer to an IPP, a move that was possible thanks to financial partnerships and commercial agreements that have allowed it to construct subsidy-free solar projects that deliver energy to corporations.
Bjerregaard says that while solar deployment is driven in Denmark by "healthy economic fundamentals", the main obstacle to growth is now the electricity grid, with the lack of clarity surrounding upgrade costs leaving some solar projects waiting to secure grid connection. "In the last half year, you haven't seen a lot of grid connections being made due to the current uncertainty. Grid companies simply do not know what the future entails," he says.
"New regulation, which is intended to increase producers' payment for grid connection, will apply from 1 January 2023 but the actual regulation still remains unknown, and we could end up waiting another year before the new regulation is formulated and adopted. It's a crazy situation because grid companies are hesitant to establish new grid connections as they do not know how to navigate in this legal vacuum."
The outcome of the grid upgrade issue could potentially affect solar deployment in Denmark, which is aiming to grow from approximately 1.7GW of installed capacity as of 2020 to more than 7.8GW by the end of the decade.
Considering the combined project pipeline from solar players in the country, Anderson says that with a fair regulatory framework, the sector "can easily surpass" the 10GW hurdle by 2030, and "that will be the cheapest source for consumers, because already now we represent the cheapest the cheapest source of energy in Denmark together with onshore wind".