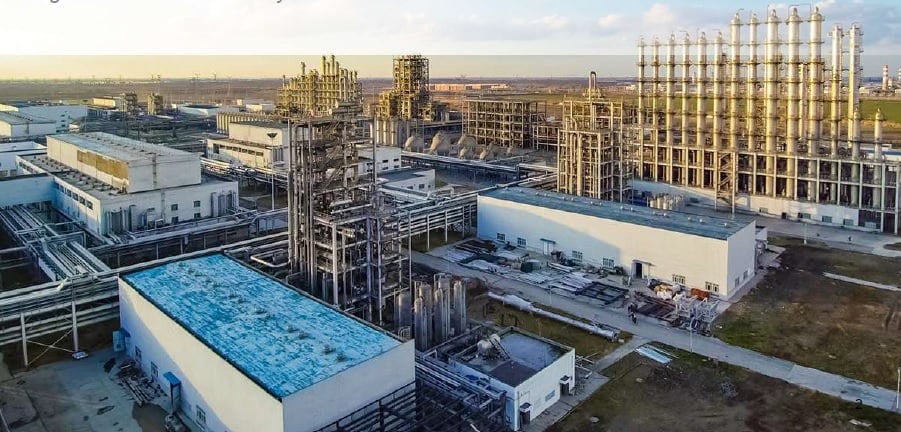 China-based polysilicon producer Daqo New Energy Corp said that its polysilicon production costs were targeted to reach US$6.80 per kilogram in 2020, once the capacity expansion to 70,000MT per annum had been completed.
Daqo said that it had completed the construction and installation of its Phase 3B polysilicon production facility in Shihezi, Xinjiang and had started pilot production, which would result in its total annual capacity reaching approximately 30,000MT by the end of the first quarter of 2019.
Coupled to lower expected electricity rates by approximately 18% from the current levels after the production ramp as part of deal with the electricity supplier, Daqo noted that the total cost of polysilicon production at the Xinjiang facilities would be around US$7.50 per kilogram.
The company has also launched a debottlenecking project to modernize some of its current Chemical Vapor Deposition (CVD) furnaces and upgrade other production equipment, which is expected to take its annual capacity to 35,000MT by the end of June, 2019.
Longgen Zhang, CEO of Daqo New Energy said, "I'd like to thank the entire team in our Xinjiang polysilicon production facilities for their hard work and dedication which enabled us to successfully complete the construction and installation of Phase 3B on schedule. Phase 3B will not only increase our capacity and reduce our costs, but also improve our product quality, allowing us to achieve production capability of approximately 80% mono-crystalline grade polysilicon, of which a half will be applicable for use in N-type mono-crystalline solar cells."
However, the Phase 4A capacity expansion project at Xinjiang that is currently under construction and expected to begin pilot production in the fourth quarter of 2019, would expand its total production capacity to 70,000MT and reduce production costs to around US$6.80 per kilogram.
Polysilicon ASPs were around US$16.0/kg in the first quarter of 2018 as tight supply provided pricing stability. However, new capacity expansions, notably in China have seen ASP declines but accelerated since China's 531 New Deal, hitting large-scale PV deployments.
Polysilicon ASPs have since declined to around US$11.0/kg with further declines expected after many producers took capacity off-line for extended annual maintenance, limiting the ASP declines.
Monocrystalline wafer producers such as LONGi Green Energy would be key beneficiaries of lower polysilicon ASPs that will further reduce mono cell and module production costs.