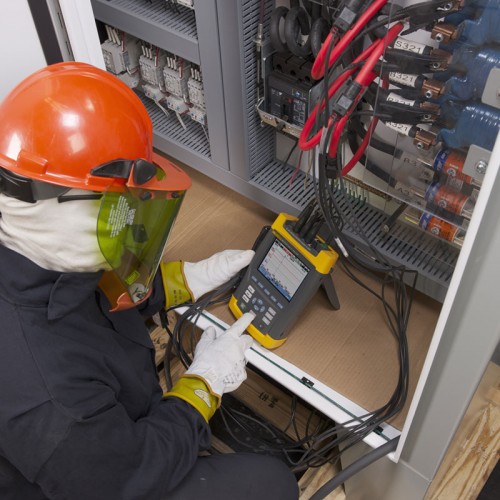 The US Department of Energy is to fund six projects trialling the combination of solar and energy storage.
The DOE is making US$18 million available for the projects, which form part of a grid modernisation programme being run by the department under its SunShot Initiative.
Ultimately the projects are intended to demonstrate technologies that enhance the resiliency of the grid, in this case by allowing more solar to be integrated without destabilising the network.
"Energy storage, solar PV, and smart grid technologies experienced incredible growth in 2015 and we expect they will play an increasingly important role in reaching the nation's climate and clean energy goals in the years ahead," said assistant secretary for energy efficiency and renewable energy, David Danielson.
"The energy department is leading the way in the development and deployment of affordable, reliable grid modernisation technologies, including energy storage, intelligent inverters, load management technologies, and innovative PV solutions that can boost the resiliency of our nation's electric grid while allowing us to deploy greater amounts of solar and other renewables."
The DOE said the six projects would use internet-capable inverters linked to various technologies, including utility control systems and smart appliances to demonstrate the flexibility of solar coupled with storage.
Each project will either involve or be led by a utility company and involve at least a one-year field demonstration of the various technologies being used. The department said it hoped that eventually the new technologies would clear the way for "gigawatts" of additional solar power on to the US grid.
The projects are:
Austin Energy (Austin, Texas) will receive US$4.3 million to create a distributed energy resource management platform that is adaptable to any region and market structure, aiming to establish a template that can help to maximise the penetration of distributed solar PV.
Carnegie Mellon University (Pittsburgh, Philladelphia) will receive US$1 million to develop and demonstrate a distributed, agent-based control system to integrate smart inverters, energy storage, and commercial off-the-shelf home automation controllers and smart thermostats.
Commonwealth Edison Company (Chicago) will receive US$4 million to utilise smart inverters for solar PV and battery storage systems, working synergistically with other components within a microgrid community.
The Electric Power Research Institute (Knoxville, Tennessee) will receive US$3.1 million to work with five utilities to design, develop, and demonstrate technology for end-to-end grid integration of energy storage and load management with PV generation.
Fraunhofer USA (Boston) will receive US$3.5 million to develop and demonstrate a scalable, integrated PV, storage and facility load management solution through the SunDial Global Scheduler system.
The Hawaiian Electric Company (Honolulu) will receive US$2.4 million to show the system-level benefits of enhanced utility visibility and control of the distribution system by enabling the proliferation of distributed renewable energy technologies.