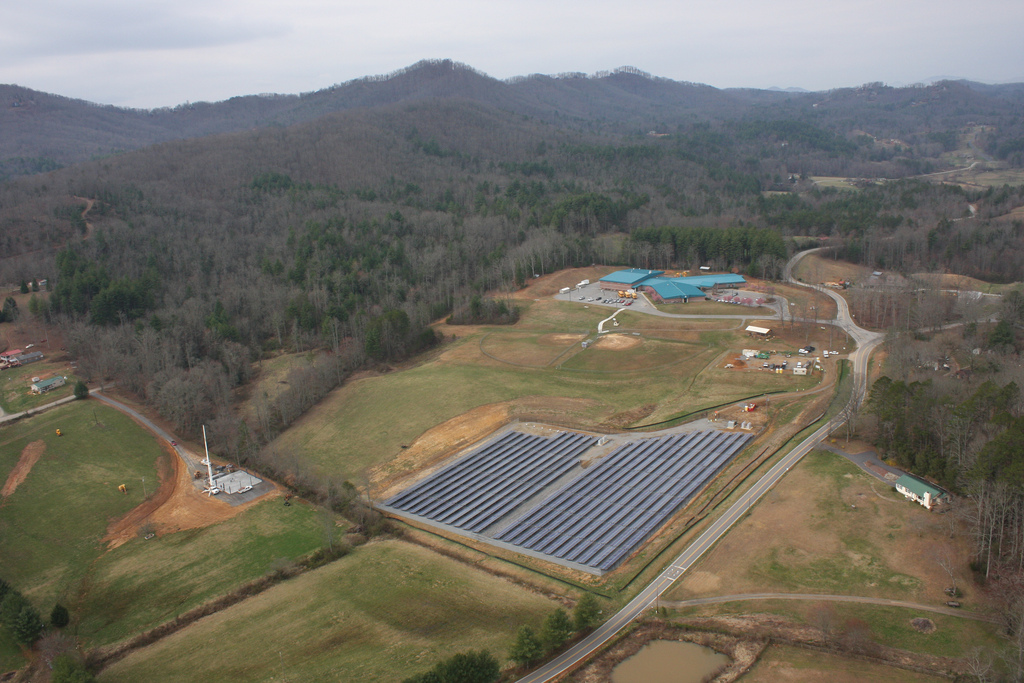 US utility Duke Energy has added 150MW worth of community solar to its Florida portfolio as part of its Clean Energy Connection programme.
The new capacity is split equally between two 74.9MW projects in Alachua and Suwannee counties, together comprised of approximately 436,000 single-axis tracking panels.
"The company is well on its way to meeting a major milestone by placing its 21st solar project in operation by the end of this year, delivering on our customer commitment to provide reliable, affordable, clean energy," said Melissa Seixas, Duke Energy Florida state president. "These investments allow Florida customers to enjoy renewable energy, while also providing cost savings by reducing fuel use."
The projects are included in the company's Clean Energy Connection scheme, which will see 25 grid-connected projects go live in Florida by 2024, totalling around 1.5GW in capacity and representing US$2 billion in investment.
The scheme allows Duke Energy customers to subscribe to a portion of the power generated by the solar projects, earning credits towards their energy bills. The subscription fees contribute towards the development and construction costs of the solar farms.
Recently, Duke received a US$90 million tax equity investment from Capital One towards a 120MW PV project in Idaho.
US community solar has been forecast to expand significantly in the next half-decade as a result of favourable policy winds. Just this week, Korean-owned solar manufacturer Qcells announced a 1.2GW module supply deal for Summit Ridge Energy's community solar portfolio.
The March collapse of Silicon Valley Bank raised some concern around financing for community solar in the US, as the bank had reportedly financed up to 62% of the market. Some projects may expect delays as they seek new financing, Bloomberg reported at the time.