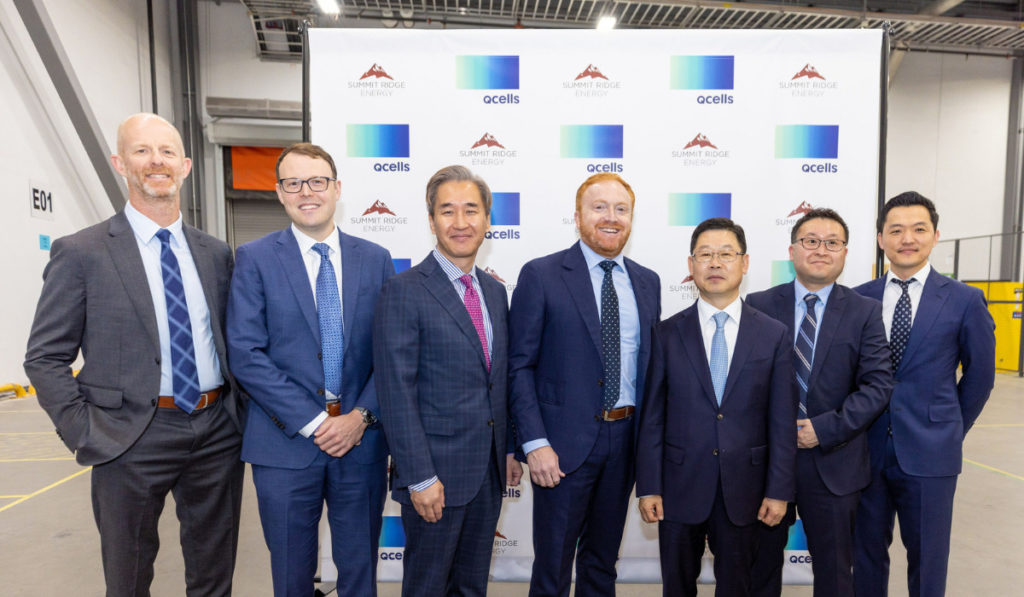 US community solar owner-operator Summit Ridge Energy has signed an agreement with solar PV manufacturer QCells to buy 1.2GW of solar modules.
The majority of the solar modules purchased by Summit Ridge Energy will be produced in Qcells' manufacturing facilities in Georgia. Summit Ridge Energy will use the solar models to develop more than 350 solar projects over the next four years, while the first 200MW will be installed before the end of this year. 
Summit Ridge Energy claimed that the agreement is the largest equipment purchase in history within the community solar industry. The agreement between the two companies also includes 20MWh of energy storage.
"Community solar is key to bringing affordable, reliable clean energy to communities large and small, urban and rural, low-income or working class. The Qcells and SRE partnership will ensure more communities can access the benefits solar power offers, including cleaner air, lower energy bills, and more jobs," said Justin Lee, CEO of Qcells.
According to Summit Ridge Energy, the agreement builds on the existing relationships between the two companies.
"This partnership will allow Summit Ridge Energy to provide clean energy to more American communities and businesses, while simultaneously supporting our domestic manufacturing industry. The Inflation Reduction Act (IRA) has provided important incentives to drive clean energy adoption and meet climate targets, and now the industry needs partnerships like the one between Qcells and SRE to put policy into practice," said Steve Raeder, CEO of Summit Ridge Energy.
The community solar developer has a pipeline of more than 2GW of solar projects in development and expects to bring 400MW of solar PV into commercial operation by the end of the year.
Last September, PV Tech's sister publication Energy Storage News reported that Qcells constructed its first-ever standalone battery energy storage system (BESS) project with the announcement of three more projects in New York.
Qcells said it had closed a US$150 million financing deal and begun construction of its 190MW/380MWh Cunnigham Energy Storage project in Texas, marking its first entry into the utility-scale standalone storage space.
The three New York projects, in Staten Island and Brooklyn, were much smaller, adding up to 12MW/48MWh in total.