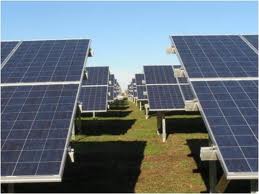 PV power company Canadian Solar and EDF Energies Nouvelles announced Thursday that both companies have partnered to develop the 92.5MW Pirapora III photovoltaic project in Brazil — through the sale of 80% interest in the site by Canadian Solar to EDF EN do Brasil, EDF Energies Nouvelles' local subsidiary.
The 92.5MW installation has started construction and is expected to reach commercial operation by the fourth quarter of 2017.
Canadian Solar will supply modules for the project from its 380MW modules factory set in Brazil, while EDF EN do Brasil will manage both construction and operations phases of the site.
EDF EN do Brasil previously acquired an 80% interest from Canadian Solar in both the 191.5MW Pirapora I and 115 MW Pirapora II project. Once commissioned in 2018, the three projects will form the largest solar PV installation in operation in Latin America with a combined generation capacity of 400MW.
The 92.5MW project will generate 188 GWh per year and will contribute to Brazil's goal of obtaining 23% of its energy from non-hydro renewable sources by 2030.
Dr. Shawn Qu, chairman and chief executive officer of Canadian Solar, said: "We are proud to be working with EDF EN on a third project in Brazil. We have now partnered with EDF EN on all three of our projects in Brazil that were awarded long-term PPAs, totaling close to 400 MWp. We value our strategic partnership with EDF EN and look forward to continuing our successful collaboration on other opportunities in the future, as we expand our quality solar project pipeline globally."