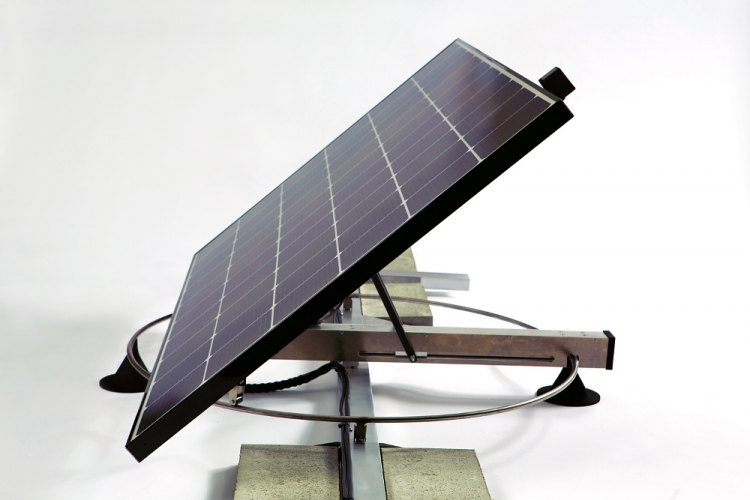 Edisun Microgrids has launched the first dual-axis solar tracker strategically designed and built for the commercial and industrial rooftop sector. 'PV Booster' claims to provide yields of 20% and higher, compared to fixed mounted modules.
Problem
Tracking systems dominate the ground mount market, and almost 90 percent of all systems now include trackers because of the strong economic benefits. In contrast, the rooftop market has not been able to take advantage of trackers previously because of weight, size, mounting, and wind issues.
Solution
By continuously facing solar modules toward the sun, PV Booster increases the energy production by 30 percent versus conventional fixed-tilt installations. This significantly enhanced performance decreases installation payback by as much as two years and increases Internal Rate of Return by two points. Additionally, Levelized Cost of Energy may be lowered by US$0.02 per kWh. PV Booster also provides unique value to utility customers that are subject to escalating time-of-day grid pricing. The tracker captures more energy on the shoulders of the day when time-of-use rates are the highest. Those gains reduce time-of-use charges (peak), allowing those customers to achieve even stronger financial returns.
Applications
Commercial rooftops flat; +/- ten degrees.
Platform
PV Booster is designed for simple, fast installation and features a gearless, lightweight design that keeps operations and maintenance costs low over the lifetime of the system. The technology has a low wind profile and its embedded intelligence automatically retracts modules at night and during periods of high wind. The trackers are powered by a brushless, low-voltage motor that consumes less than 0.01 percent of the total installation energy generated and uses a reliable battery backup unit to maintain operations when grid interruptions occur.
Availability
September, 2016 onwards.