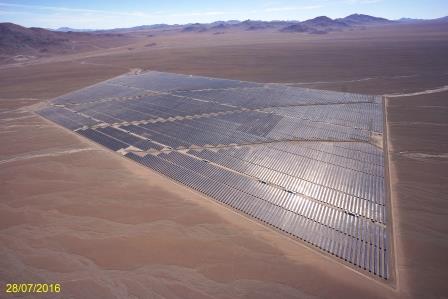 Construction is underway on an 8MW solar PV plant in Panama by Enel Green Power (EGP) for Swiss company Nestle.
Project Estrella will receive US$8 million for construction from Enel which expects the project to be completed by June 2018.
The project is estimated to produce 12GWh annually, covering 9.8 hectares and containing around 21,600 solar panels.
The power production is equal to around 5,600 Panamanian household's energy consumption avoiding over 10,000 tonnes of CO₂ annually.
Ana Caballero will assume the position of site manager making her Enel's first female to take the position.
EGP currently has three installations in Panama with a total combined capacity of 354MW.
Enel said it is committed to developing its business and solar in Central America.