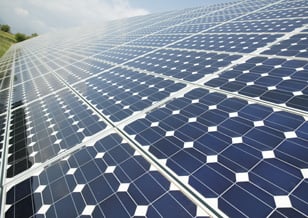 Enel, through its Peruvian subsidiary Enel Green Power Peru (EGPP), has started operations at the 180MW Rubi solar PV plant, which is Peru's largest solar project.
The project, for which Enel invested US$170 million in consruction, is the firm's first solar facility in Peru. It is located in the city of Moquegua in Mariscal Nieto province and is financed in part through Enel Group's own resources and in part by the European Investment Bank (EIB). The solar farm will be able to generate approximately 440GWh of electricity per year.
Enel has signed a 20-year power purchase agreement (PPA) with Peru's Ministry of Energy and Mines. Electricity from the plant will be delivered to Peru's National Interconnected Electricity System (SEIN) through the Montalvo substation. Enel was awarded the PPA in 2016 following a public tender launched by the energy regulator OSINERGMIN.
As in several other huge Latin American projects by Enel, EGPP carried out a training programme for the local community for the recycling of wasted wood from the construction site to build furniture, an initiative implemented in collaboration with the Municipality of Moquegua. EGPP also signed an agreement with the local association Asociación de Irrigación Pampa Clemesí to promote grant funds for the development of productive and social projects in the area of ​​influence of the Rubi solar plant.
"The inauguration of Peru's largest solar PV plant is testament to our commitment to boost the development of renewables in the country, contributing to the diversification of its generation mix and increasing energy production from clean sources in Peru's Southern region by 12%," said Antonio Cammisecra, head of EGP. "The entry into service of Rubi just over a year after construction began strengthens our ambition to keep growing in Peru and to harness the country's great renewable potential."
Racking company NEXTracker this week said it had achieved 100% on-time delivery for Enel Green Power's 754MW PV power plant in Mexico, which has deployed its Gen2 'NX Horizon' self-powered tracker system.