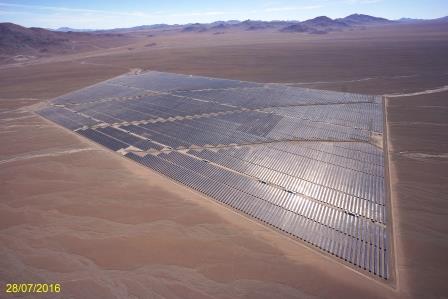 Italian utility Enel has launched a €1 billion (US$1.14 billion) green bond to finance new renewables, transmission and distribution networks and e-mobility projects.
The firm announced the launch of the green bond this week, aiming to raise the total sum from institutional investors to support a wide-ranging programme of clean energy investments.
The company said the proceeds of the issues are to be used to finance and/or refinance a whole gamut of clean energy projects and initiatives.
These include the development, construction and repowering of renewable generation facilities; the construction, management and operation of transmission and distribution networks and smart metering systems; and the development, construction, installation and maintenance of sustainable mobility projects, smart lighting, energy efficiency and demand response initiatives.
Enel said the transaction was consistent with the group's 2019-2021 strategic plan and financial strategy, which set out the refinancing of €13.6 billion (£12.1 billion) through to 2021 in order to "spur the transition to the low carbon economy".
Enel has been one of Europe's fastest moving utilities in terms of the energy transition, launching into new areas such as demand side response through its EnerNoc acquisition, utility-scale battery storage through its completion of an EFR-backed project in the UK and emerging technologies such as blockchain.
Last year Francesco Starace, chief executive at Enel, remarked that the evolution of business models for renewables had served as an "earthquake" for the power sector, forcing utilities to sit up and take notice.
The bond itself was launched formally by Enel Finance International and will mature on 21 July 2025, with arrears set at a fixed-rate of 1.5% paid each July from this year.
It is to be listed on Irish and Luxembourg stock exchanges and admitted to trading on Borsa Italiana's 'ExtraMOT PRO' trading facility.
A settlement date of 21 January 2019 has been set.