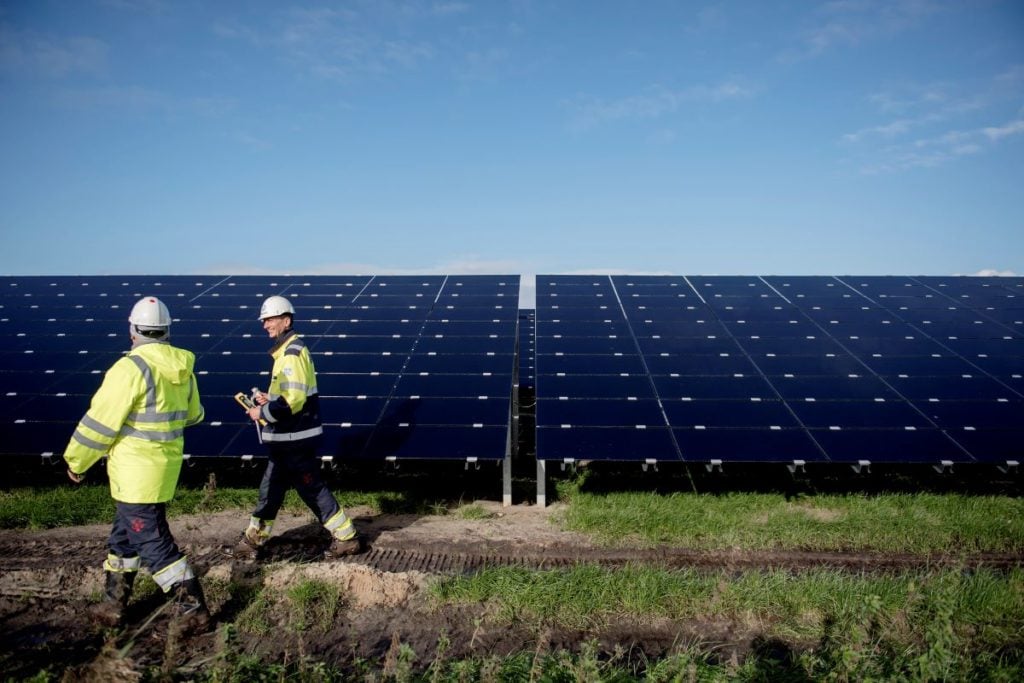 US-headquartered global renewable energy developer Enfinity Global has signed another power purchase agreement (PPA) with Statkraft for 34GWh of solar energy produced at one of its Italian PV facilities.
This PPA builds on the January agreement the two companies signed for 191GWh of power from a 112MW solar facility in Viterbo province.
Enfinity will add another 22MW solar facility for this new PPA, bringing the total capacity agreement with Statkraft to 134MW/225GWh. Enfinity Global will develop and own the facilities.
Santander Corporate and Investment Banking and BayernLB provided €22.6 million (US$24.8 million) to finance the new facility though non-recourse debt financing, VAT financing and letter of credit (LC) facilities.
The banks also financed the initial 112MW solar farm, the announcement having come in December last year.
Carlos Domenech, CEO of Enfinity Global said: "We are very grateful to strengthen our collaboration with Statkfraft, Santander CIB and BayernLB in these transactions, which proves our ability to build scalable long-term business partnerships.
"The vast majority of our portfolio is located in regions that together account for more than 80% of the country's electricity demand, which demonstrates our value as a relevant partner for Italy's energy transition."
This week Lithuanian developer Green Genius announced plans and financing for a 500MW solar PV portfolio in southern Italy. The south of the country is also host to Enel Green Power's 3GW 3Sun bifacial module facility, due to come online next year, and Solitek's planned 600MW TOPCon factory.
The next issue of our downstream Journal, PV Tech Power, will focus on emerging European PV markets.