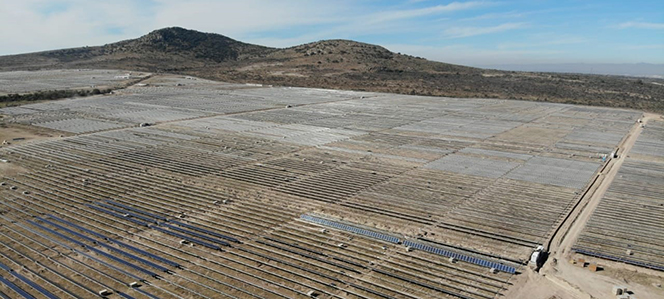 Close to 750MW in PV capacity could be installed across Mexico by next summer under a joint venture sealed this week between Engie and Tokyo Gas.
The Paris-headquartered developer and Japanese utility have agreed to each own half of Heolios, a new entity that will develop, finance, build and run an 898.7MW renewable portfolio.
Four of the six projects under planning will be PV plants, with the remaining two powered by onshore wind; all are backed by 15-year PPAs secured through power auctions.
The 158.6MW Trompezon solar project in Aguascalientes (central Mexico) and its 199.8MW Villa Ahumada counterpart in Chihuahua (northern Mexico) should be commercially operative by July 2019.
One year after that point, the PV projects of Calpulalpan (253.5MW, east of Mexico City) and Abril (134.2MW, northwest Mexico) should reach the same stage.
Politics casts pall over renewable progress
For Tokyo Gas, Heolios represents the first step of a strategy to deploy renewables outside Japan, with 600MW alone targeted by 2020.
Should the joint venture succeed in delivering all four PV projects, they would mark a significant boost for Mexico's scene. According to the latest IRENA update, PV capacity in the American state saw a considerable jump (674MW to 2.5GW) between 2017 and 2018.
Uncertainty is building on the political front, however. Elected last July, the new government of Andres Manuel Lopez Obrador has twice cancelled renewable auctions, with plans to refocus on boosting oil and natural gas.
Meanwhile, capacity secured through previous tenders too lies in the air. A few days back, state utility giant CFE said it will re-examine contracts it said it was "forced" to sign, describing wind and PV as "very expensive" technologies.