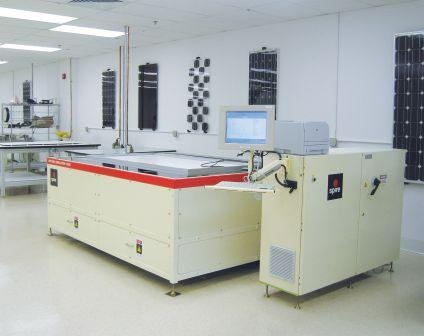 Dutch specialist sun simulator equipment provider Eternal Sun has purchased the PV volume production equipment sun simulator business unit of struggling US-based Spire Corp for US$1.5 million.
The deal provides Eternal Sun with a complimentary product range to its R&D and lab-based focused equipment.
"This deal places us well to compete in the dynamic solar manufacturing industry in Asia, and to continue to disrupt the R&D market across the globe" said, Chokri Mousaoui, CEO of Eternal Sun. "Over the last five years we have worked tirelessly to grow our company from a Dutch start-up to a global solar player. Today marks the exciting next step of this journey as we acquire a respected business line and move forward with our ambitious growth plans with renewed pace and with the confidence that we can serve our worldwide customers throughout future cycles of our industry's growth."
Eternal Sun noted that the Spire product business purchase was arranged through its current investor, Vermec NV, a family fund based in Belgium through a capital injection of new funds.
Some of the Spire employees related to the simulator business are expected to remain with the unit.
Spire had been known to provide solar simulators to a wide range of PV module manufacturers, which included its SPI-SUN SIMULATOR range.
In an SEC financial filing, Spire Corp said the aggregate purchase price for the sun simulator business was US$1.5 million plus assumed liabilities.