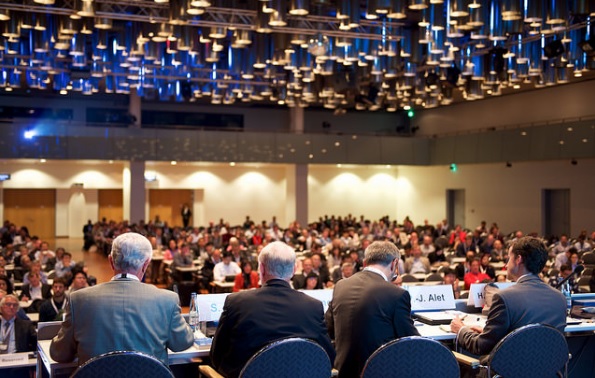 The 33rd European Photovoltaic Solar Energy Conference and Exhibition (EU PVSEC) has turned away from co-locating with Intersolar Europe in June, 2016 and has returned to a September 2017 slot and be held in Amsterdam.
Having suffered from declining attendance, co-locating with Intersolar Europe was seen as a way to stem the decline, which did not work.
Instead, EU PVSEC will revert to its longstanding policy of moving around Europe and has picked Amsterdam from 25 to 29 September 2017 and hopes to restore the small exhibition lost when co-located with Intersolar Europe.
"The Netherlands is very pleased to host the EU PVSEC 2017," says Wim Sinke, Program Development Manager at the Energy Research Centre of the Netherlands (ECN). "Solar energy is considered a key technology for a sustainable energy future, also in our small and windy country. This conviction is clearly translated into our innovation and deployment policies – PV is an important topic in our ambitious innovation program, and large-scale PV deployment is stimulated by several financial incentives for small and large systems, and the PV market has grown accordingly."
Luckily, EU PVSEC will not clash with Solar Power International (SPI), which will be held again in Las Vagas in 2017 on September 10 through September 13.