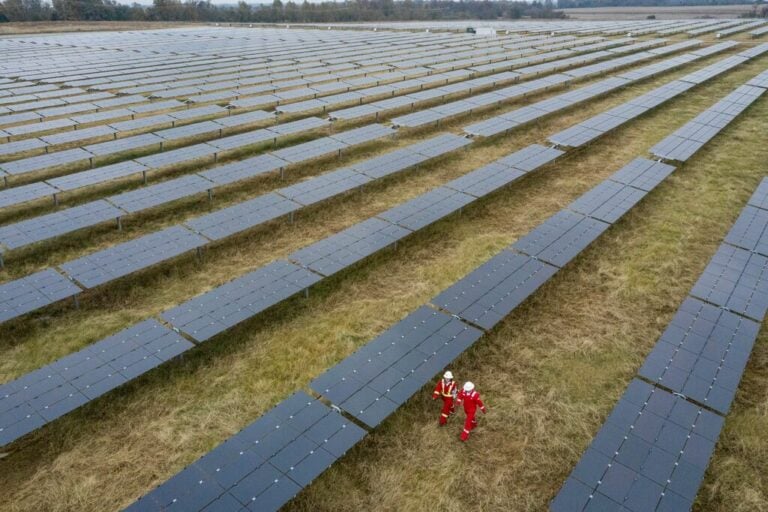 US independent power producer (IPP) Silicon Ranch has expanded its master supply deal with domestic PV module manufacturer First Solar, bringing the total agreed supply between the companies to 6.2GW.
Silicon Ranch today agreed to purchase a further 1.5GW of First Solar's Series 6 thin-film PV modules to fulfill its project portfolio through 2026-27. Previous agreements only saw the capacity supply extend through 2025.
As the US has been building out its domestic PV supply chain following the Inflation Reduction Act (IRA), Silicon Ranch has publicly committed to using US-manufactured products in its solar farms, the most notable being its partnerships with First Solar and Nextracker. Last week, PV Tech explored the importance of long-term strategic partnerships for the future security of the PV supply chain.
Reagan Farr, co-founder and chief executive officer at Silicon Ranch said: "Through this thoughtful collaboration, we have gained not only the tools we need to best serve the communities where we locate our solar projects, but also the opportunity to further strengthen the domestic solar supply chain and to bring more manufacturing jobs to the US."
Georges Antoun, chief commercial officer at First Solar said: "Silicon Ranch is a trusted partner that shares our position on supporting the domestic economy, and this expansion of our partnership supports the accelerated deployment of Responsible Solar in America."
August saw First Solar announce plans for a 3.5GW vertically integrated manufacturing facility in the US Southeast as part of a wider US$1.2 billion investment in building out its domestic supply chain. The first half of this year is also expected to see its 3.3GW Ohio plant begin commercial operation.
In January Silicon Ranch closed a US$600 million equity raise to support the engineering, procurement and construction of its project pipeline. The company is an innovator and leader in agrivoltaics in the US, the practice of pairing solar PV installations with agricultural activities on the same land. The upcoming edition of our downstream publication PV Tech Power will feature a deep dive into the rise and future of agrivoltaics.