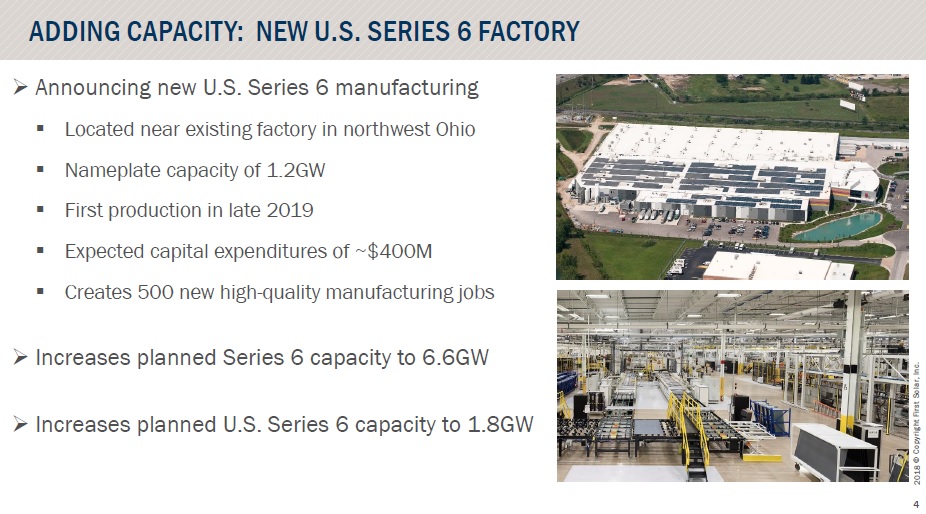 Leading CdTe thin-film PV module manufacturer First Solar held a ground breaking ceremony on 8 June 2018 for the construction of its new 1.2GW manufacturing plant near its existing flagship facility in Perrysburg, Ohio.
The planned annual nameplate capacity of the Ohio 2 facility makes it the largest single thin-film solar module manufacturing facility in the US and combined with the Ohio 1 flagship facility, creates the largest solar thin-film manufacturing hub in the US at 1.8GW.
Both facilities are dedicated to First Solar's large-area Series 6 modules (3x size) of its previous Series 4 modules.
Initial module production is expected in late 2019 and is expected to cost around US$400 million, while creating around 500 new jobs.
However, in May, 2018, 'Silicon Module Super League' (SMSL) member Hanwha Q CELLS announced plans to build a PV module manufacturing plant in Whitfield County, Georgia, with a capacity that would exceed 1.6GW.