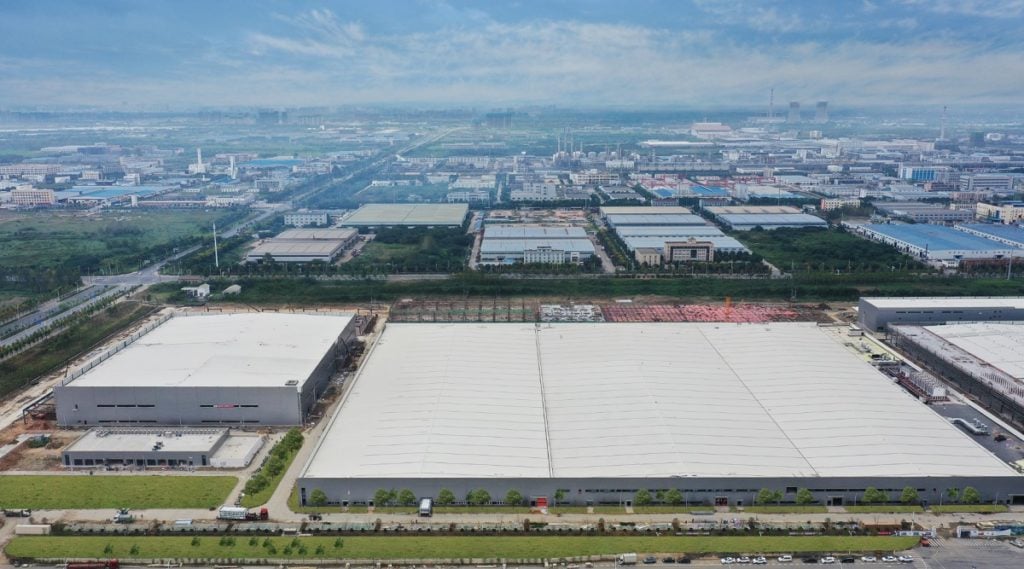 Chinese module manufacturer GCL System Integration Technology has started building a 12GW module factory in Funing, Jiangsu Province, China, hoping to ramp up its manufacturing capacity to 30GW by the end of this year.
Comprising 14 production lines, the factory is expected to begin production on or before the end of October this year. GCL System Integration Technology said its investment in this factory reached RMB2 billion (US$290.5 million).
With the new production line, GCL System Integration Technology claimed its annual manufacturing capacity could reach 30GW.
The company added that the new factory is its key part in building a large scale yet intensive production base. Moving forward, GCL System Integration Technology said it will be 'rooted in Funing, and accelerate the construction of the factory in order to begin production as soon as possible'.
Apart from the new factory, GCL System Integration Technology unveiled its N-type TOPCon module, a bifacial monocrystalline module boasting a conversion efficiency of more than 22.5%, according to the company's info. This new module is part of the company's plan for a manufacturing base in China dedicated to producing 20GW TOPCon solar cells.
Moreover, the company also unveiled a bifacial BIPV (GCL SPV) module, featuring over-temperature protection and water resistance.
"The creation of these two products injects new momentum into our company's innovation as we seek new solutions to empower the world to achieve net-zero carbon goals. Looking forward, we will continue to strengthen our R&D capacities, expanding our global presence to make our premium, high-performance solar products more accessible to users worldwide," said Thomas Zhang, president of GCL System Integration Technology.