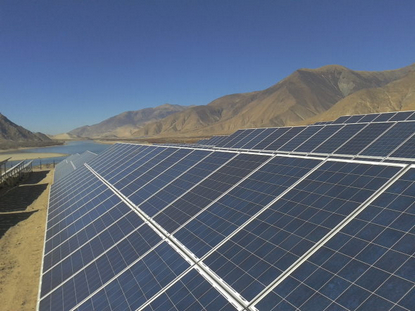 Chinese PV energy provider GCL New Energy installed 1.1GW in the first half of 2016, according to a filing with the Hong Kong stock exchange.
The company's installed capacity has now reached 2.7GW throughout China. The company issued a positive alert to investors noting that it expected profit for H1 of no less than RMB130 million (US$19.6 million) compared to RMB71.2 million (US$10.7 million) in the same period last year.
China saw grid connections totalling 22GW in H1 2016, largely as the result of a drop in feed-in tariff for projects connected after 30 June 2016. The capacity of projects actually constructed in H1 will have been substantially lower. Yvonne Liu of Bloomberg New Energy Finance's (BNEF) told PV Tech that at least 3GW was built in 2015 and connected in 2016 with some connected projects built even earlier.