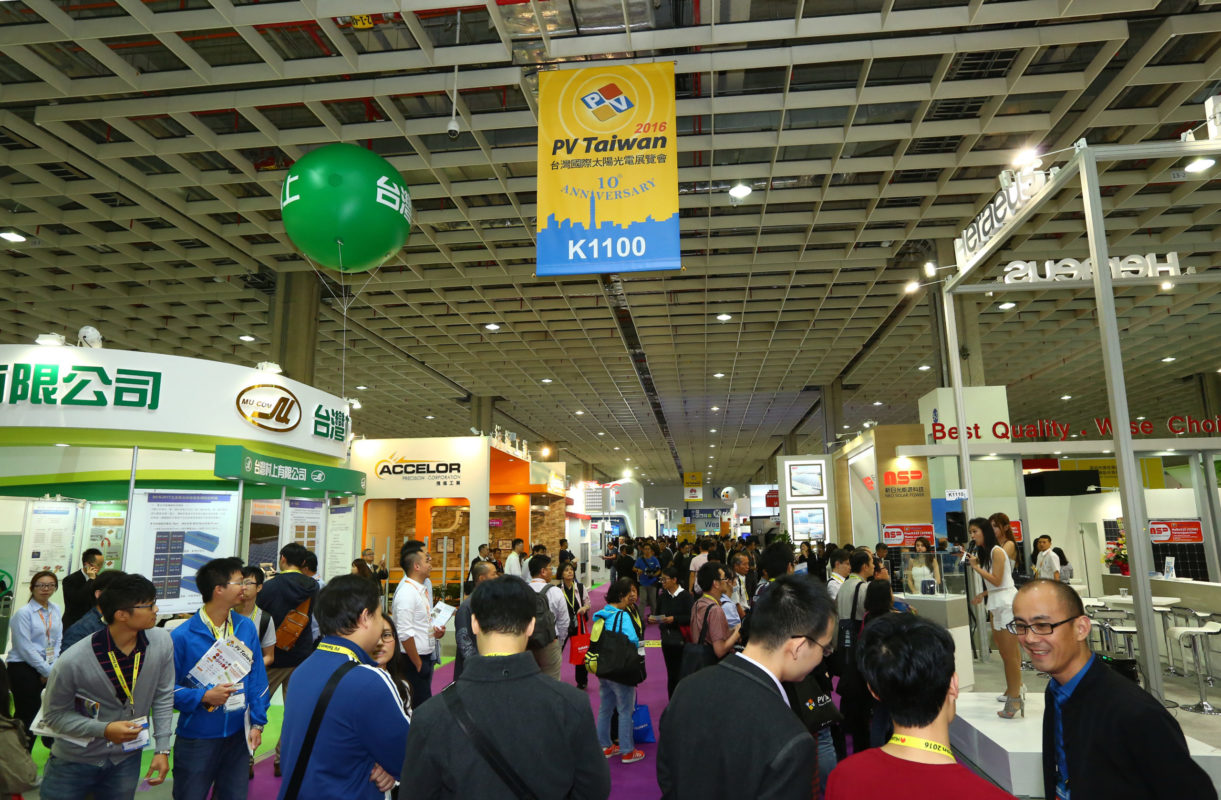 Global Passivated Emitter Rear Contact (PERC) cell capacity has the potential to double next year according to Andreas Liebheit, president of metallization paste producer Heraeus Photovoltaics.
Speaking to PV Tech at the PV Taiwan exhibition in Taipei, Liebheit said the technology is slowly growing and has been successfully brought in by roughly 10 companies globally to date, and accounts for around 10-15% of the worldwide market.
He added: "Newcomers in PERC still have their initial trouble to get it ramped up, but I think it's more and more feasible now."
Liebeit said the technology is complex and its growth can be limited by the long lead times for equipment as well as the readiness of some companies to invest in it. On the other hand, within this fairly slow market, PERC providers have been selling out, which shows that there is a demand for high-efficiency cells based on PERC.
"Maybe it doesn't sell for the big price premium as some of them expected, but at least it sells, whereas others which have standard efficiency sit on their stocks, so that's a big differentiator." Liebheit said.
He also said his forecasts are inline with the IRTPV roadmap which predicts PERC to have a 70% share by 2018/19.
When asked about whether Taiwan's new Feed-in-Tariff that favours high-efficiency modules will lead to a greater focus on PERC in Tawian, Liebheit said: "I really do hope so. At the moment the Taiwan industry is slightly in defence because they have to justify their advantage towards mainland China. They have to explain that they are better in quality or technology than mainland China and they have higher costs.
"Now in mainland China, you have quite some PERC players so the difference is not that obvious anymore.
"The issue with the Taiwanese; some of them have been seen as being a bit conservative in investing. So, except one playing in PERC, all others still have limited capacity in PERC. Everyone is doing a little bit about it, but I think […] the local programme will maybe stimulate them to ramp up faster in PERC."
Various PERC related products have also be unveiled at PV Taiwan over the last three days.