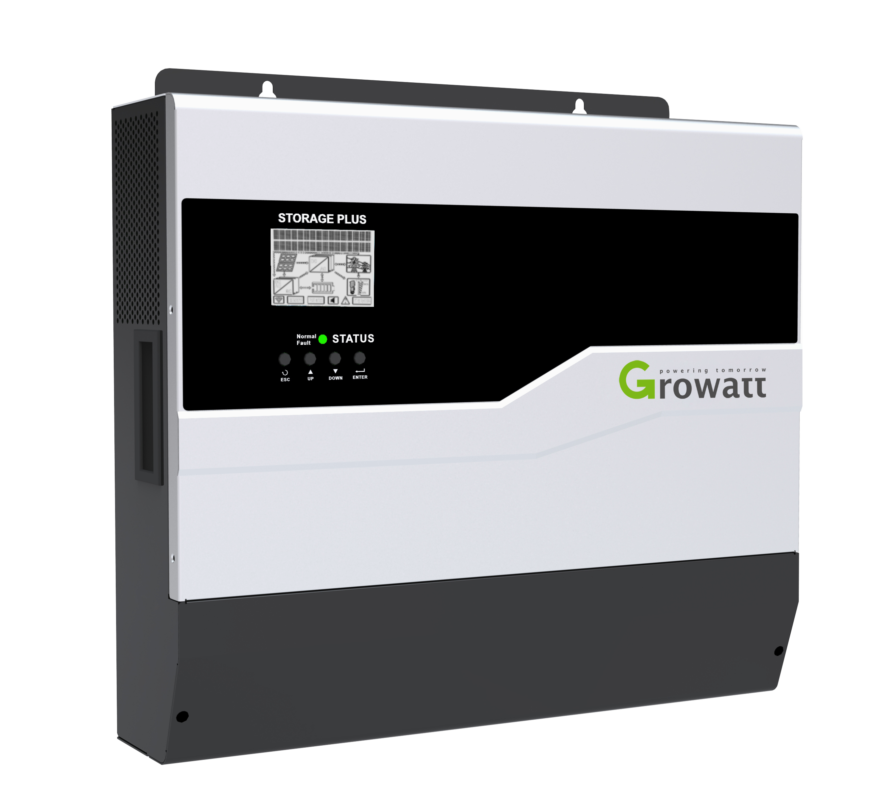 Growatt has combined a unique technology and design concept into the Growatt SPF3000/5000 series to provide power independently and cost-effectively in off-grid and self consumption applications.
Problem
The main use of off-grid solar PV systems is in places where the grid may not be available or is unstable such as rural regions of Africa. Off-grid solar systems are also very useful in applications like street lights and street signage where the grid might be in proximity but it is more convenient and cost-effective to have a standalone or off-grid system. On isolated islands, the off-grid storage system, a green and affordable renewable energy, is an obvious solution for residential and light commercial applications that replace diesel generators.
Solution
SPF3000/5000 off-grid inverters have two built-in MPPT for higher yields and are compatible with lead-acid and lithium-ion battery technology that supports utility grid and generator voltage input. Source priority to charge batteries and power loads are also programmable. Thanks to its design, SPF3000/5000 is scalable and can be wired in parallel up to 6 units, that enables flexibility for a wide variety of applications and is suitable for single phase and three phase systems. Charging power can be increased by adding an expansion charge controller unit.
Applications
A wide variety of off-grid applications and is compatible with lead-acid and lithium-ion battery technology. The SPF3000/5000 off-grid inverters can also be used as back-up power in industrial applications.
Platform
The inverters come with local GUI LCD and a compact size and low weight (12.5kg). Dual MPPT and the ability to add an MPPT charge controller can double PV input power for larger energy storage requirements.
Availability
March, 2017 onwards.