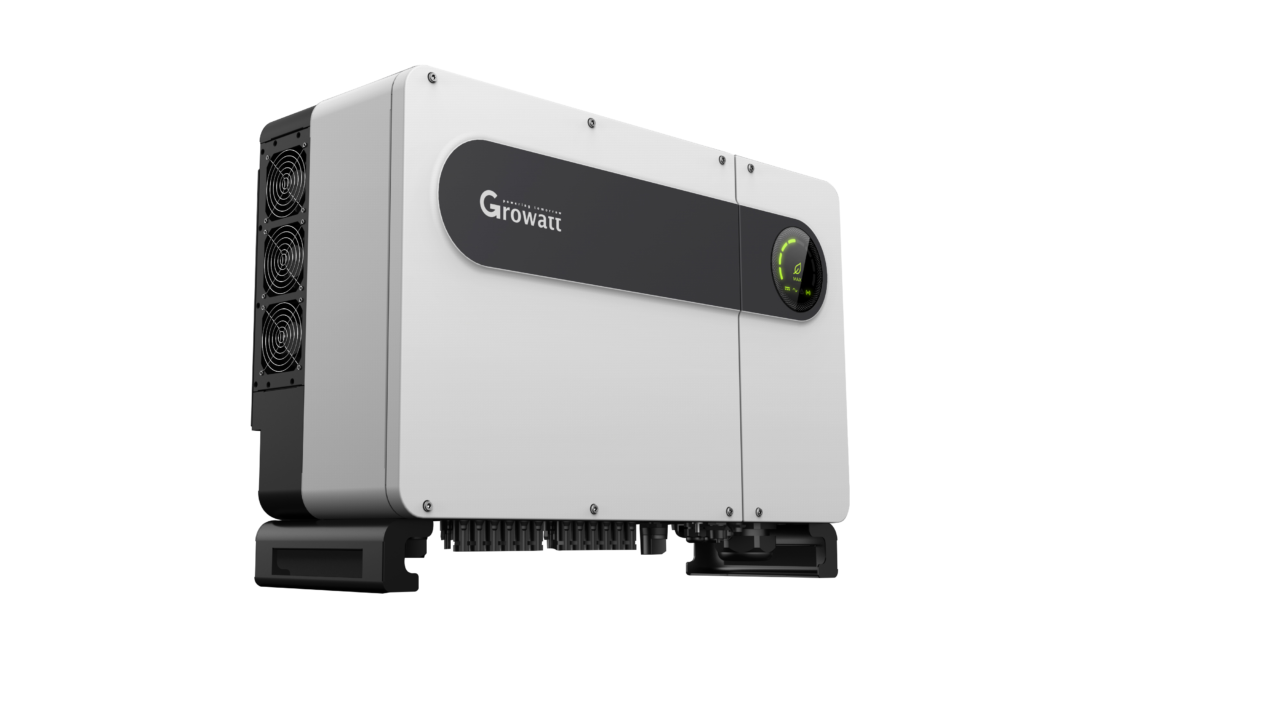 Growatt has introduced the MAX 50-80KTL3-LV/MV series string inverters that are equipped with 6 MPPTs, enabling more flexible string configuration and less string mismatch loss for commercial rooftop installs with shading issues.
Problem
High levels of potential PV module shading on large residential and commercial rooftop applications can either limit the systems intended power capacity or make the project roof unsuitable for solar deployment, due to the imbalance between PV strings. Where the site environment is harsh, such as heavy load or impact load (snow), it is common that inverter will go offline and damage the circuit making hard to find the fault.
Solution
Growatt's MAX50-80KTL3 LV(MV) inverter's multiple MPPTs and wide voltage range can significantly improve this situation, not only reduces the imbalance between strings but also increase the power generation. Anti-PID is integrated as a standard configuration, so there is no need for external anti-PID device, increasing system revenue at the same time saves system costs. The inverter has fault waveform recoding function, should the inverter go wrong it will record one and half period (30ms long, 15ms before or 15ms after the fault) of waveform, voltage, current and power for trouble shooting purposes.
Applications
Commercial roofs and large distribution projects.
Platform
MAX50-80KTL3 LV(MV) inverter's have both lightning protection and fire protection. Low voltage and high voltage models along with sufficient communication methods can match different on-grid scenarios. Growatt service engineer can handle around 60% of the problems by remote configuration and FW update without on-site service, saving time and cost for installers and distributors. Smart string monitoring and Smart I-V diagnosis are key features.
Availability
Currently available.