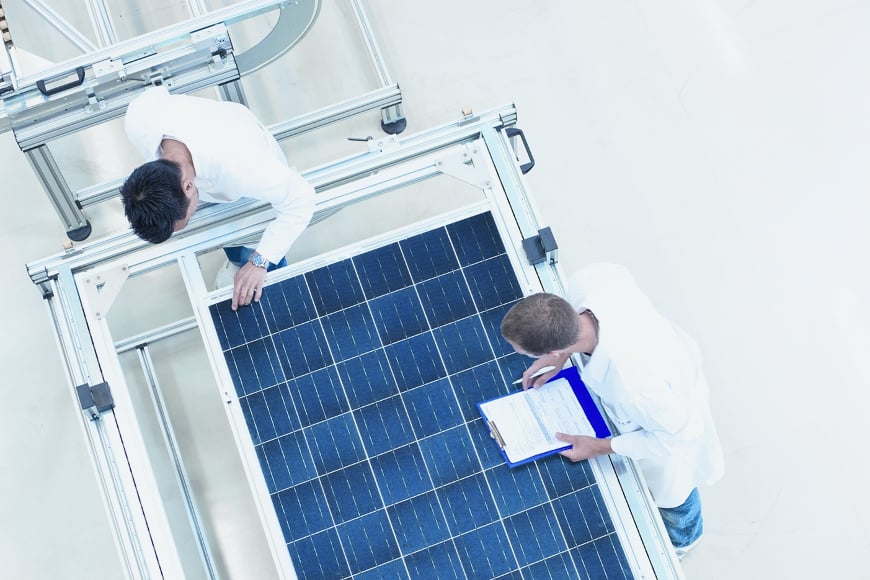 Hanwha Q CELLS and ADLER Solar have agreed to a supply contract that will see Hanwha provide 25MW of its high efficiency Q.PLUS solar modules with integrated Q.ANTUM technology — along with an option to upgrade to an additional 5MW.
This new contract will help repower older PV systems, a move that is profitable for both banks and PV system operators alike — as a number of projects are falling short of their economic output due to a decrease in performance.
Repowering efforts help restore the original power output of both ground-mounted and rooftop projects, pay for profit loss and maximise feed-in tariffs.
Michael Reck, head of repowering at ADLER Solar, said: "The repowering method is an extremely attractive solution for PV system operators, banks or investors alike, whose solar system show a progressive degradation. Repowering clients expect continuous high quality standards: Starting with the concept, through the components used, all the way to the implementation of the appropriate measures. Quality and high performance are top priorities of ADLER Solar for each repowering project and this is why we are thrilled to have found a competent module partner in Hanwha Q CELLS, internationally recognized for the extraordinary performance and reliability of their solar modules."
Marko Schweitzer, key account manager at Hanwha Q CELLS, added: "The large number of solar systems for which repowering measures pay off are impressive evidence that it is worthwhile to invest in quality modules when it comes to photovoltaic systems. ADLER Solar's decision as the most experienced full service provider of photovoltaic systems to install Q CELLS."