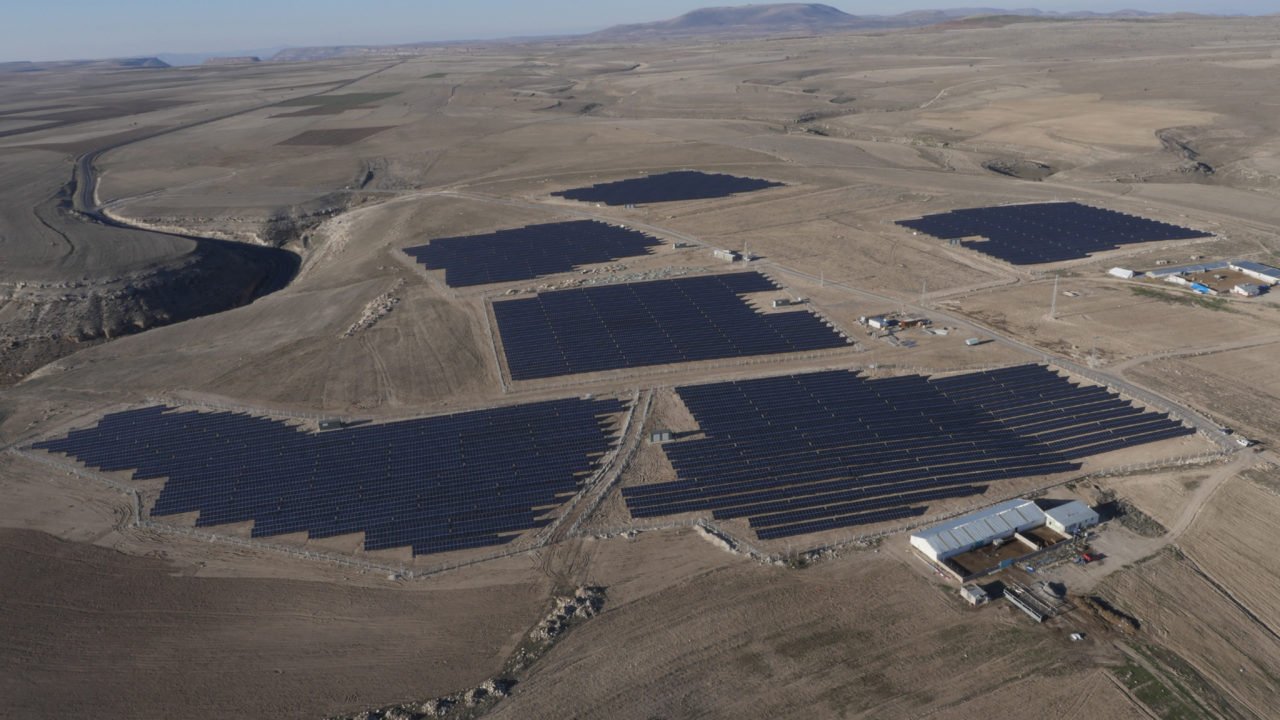 A 50:50 joint venture formed by 'Silicon Module Super League' (SMSL) member Hanwha Q CELLS and Turkish firm Kalyon Enerji has been awarded a 1GW local content solar project in the Karapınar region in Turkey at a tariff of US$0.0699/kWh.
The price will be valid for 15 years and the solar equipment used must be domestically sourced, according to a release from Gunder, an organization that represents the Turkey section of the International Solar Energy Society.
Gunder president Kutay Kaleli said: "With the conclusion of the competition, Turkey has already made the biggest step towards the establishment of solar energy investments, and more importantly, a domestic and national solar energy industry.
"As a result of this competition, the price quotation for the 19th round was below the psychological limit of US$0.07/kWh at 6.99 cents."
Kaleli said the Konya project would require US$1.3 billion investment and is due to start operations within three years. There will also be a 500MW factory accompanying the plant to become operational within 21 months.
The local content rules for the project are significant, especially given that Turkey's Ministry of Economy opened an investigation into alleged dumping of Chinese solar panels in Turkey last July.
Kaleli also welcomed receiving such a significant investment commitment from a reputable foreign firm in Hanwha Q CELLS. Their's was the highest foreign commitment participating in the final stages of the tender.
He added: "Also this record low price in the tender was a new indicator that the solar power can compete with other sources of electricity generation."
Turkey had 899MW of solar installed as of the end of February this year. Most of this came under the unlicensed regulation, with just 12.9MW in the licensed category.