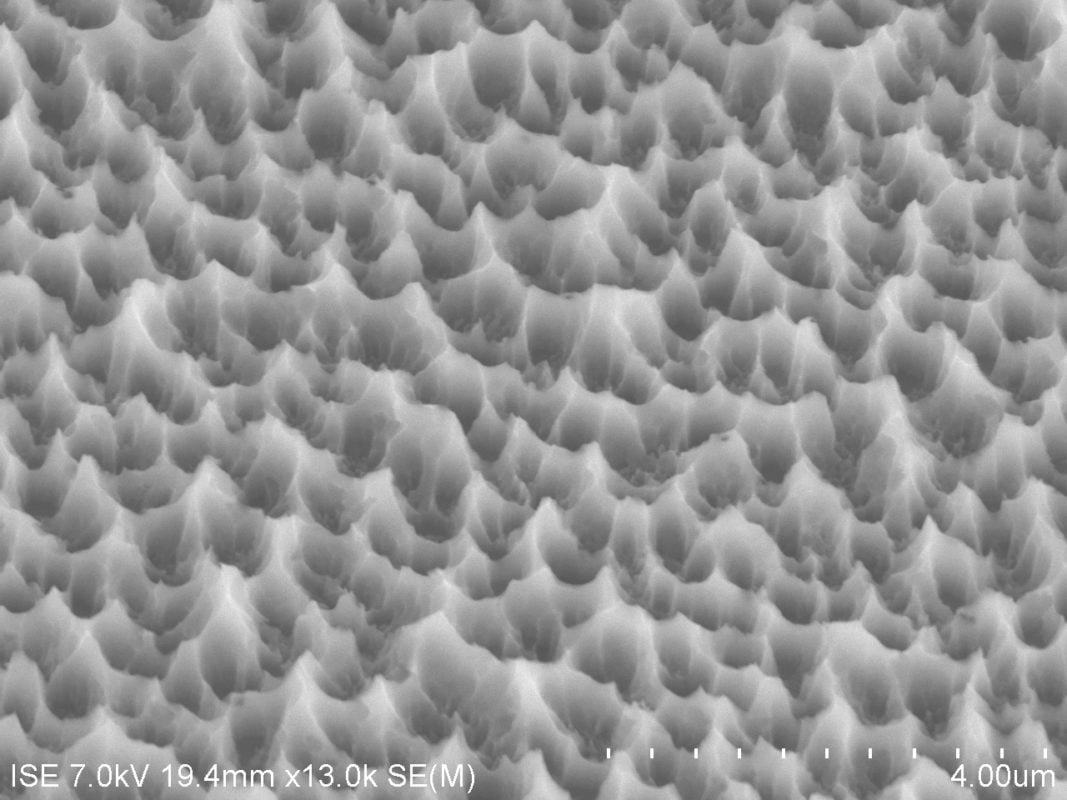 Heraeus Photovoltaics has introduced a new paste specifically designed for Diamond-Wire-Cut (DWC) multicrystalline solar cells at the PV Taiwan International Photovoltaic Exhibition.
Problem
The SOL9651D series front-side silver paste was developed by Heraeus in response to the growing industry adoption of DWC multicrystalline solar cells with a specially textured surface. Industry analysts expect DWC cells to have 80% market share by the end of 2018. When products like DWC quickly emerge to become the de-facto industry choice for cell manufacturers, it is critical that the right paste be ready and capable to deliver.
Solution: For companies that are using DWC cells, SOL9651D is specifically designed to provide a wide range of capabilities and benefits, including: raising the conversion efficiency of DWC cells by >0.1% as well as superior busbar adhesion and reliability on DWC cells with additive/MCCE/RIE-texturing techniques. It has ultra-fine-line compatibility for additional efficiency gain on specially textured DWC cells, while providing a balanced metallization contact and Voc with efficiency improvement.
Applications
Single and double screen printing as well as knotless screens packages.
Platform
The new glass chemistry was developed to provide excellent adhesion of SOL9651D, which allows customers to optimize their busbar design for better electrical performance and cost reduction, especially on DWC/Black-silicon texturing. Additionally, this paste series has a wide firing window, which makes the paste specifically suitable for the application on PERC solar cells. It shows superior adhesion for PERC cell and is compatible for both multi and mono crystalline wafers. As testified by customers, SOL9651D Series has outstanding LID (Light Induced Degradation) performance by reducing the negative impact of irradiation of the charge carrier lifetime.
Availability
October 2017, onwards.