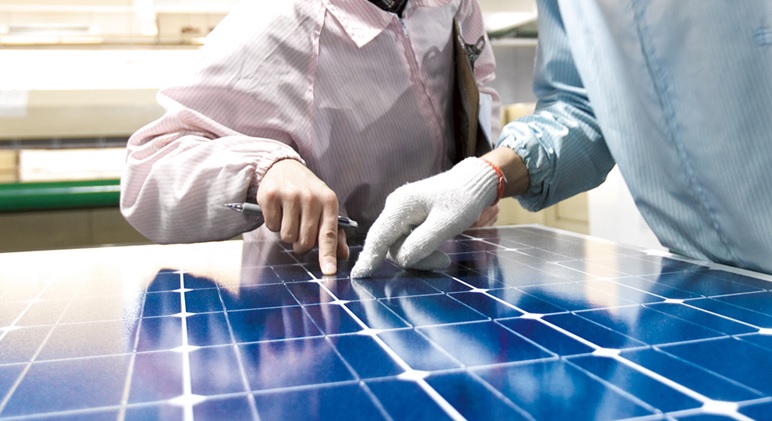 PV module encapsulant producer Shanghai HIUV New Materials Co (HIUV) said it had completed the expansion of capacity to 130 million m2 or 10GW.
HIUV said that an extra 12 encapsulant production extrusion lines were installed at the end of August, bringing the number high-speed lines in production to 24.
The expansions were primarily undertaken in partnership under joint venture agreements with customers. Min Li, HIUV CEO said HIUV would also persue international markets and support further production expansions with JV partners in 2017.
The company has also listed in BOM (Balance of Materials) approved suppliers for a number of downstream PV power project developers such as Sino-Elec Power Group, CECEP Solar and CLP.
HIUV has also recently started a R&D collaboration with the Chemical Industry College, Shanghai Jiaotong University in respect to transparent encapsulants for applications outside the PV sector.