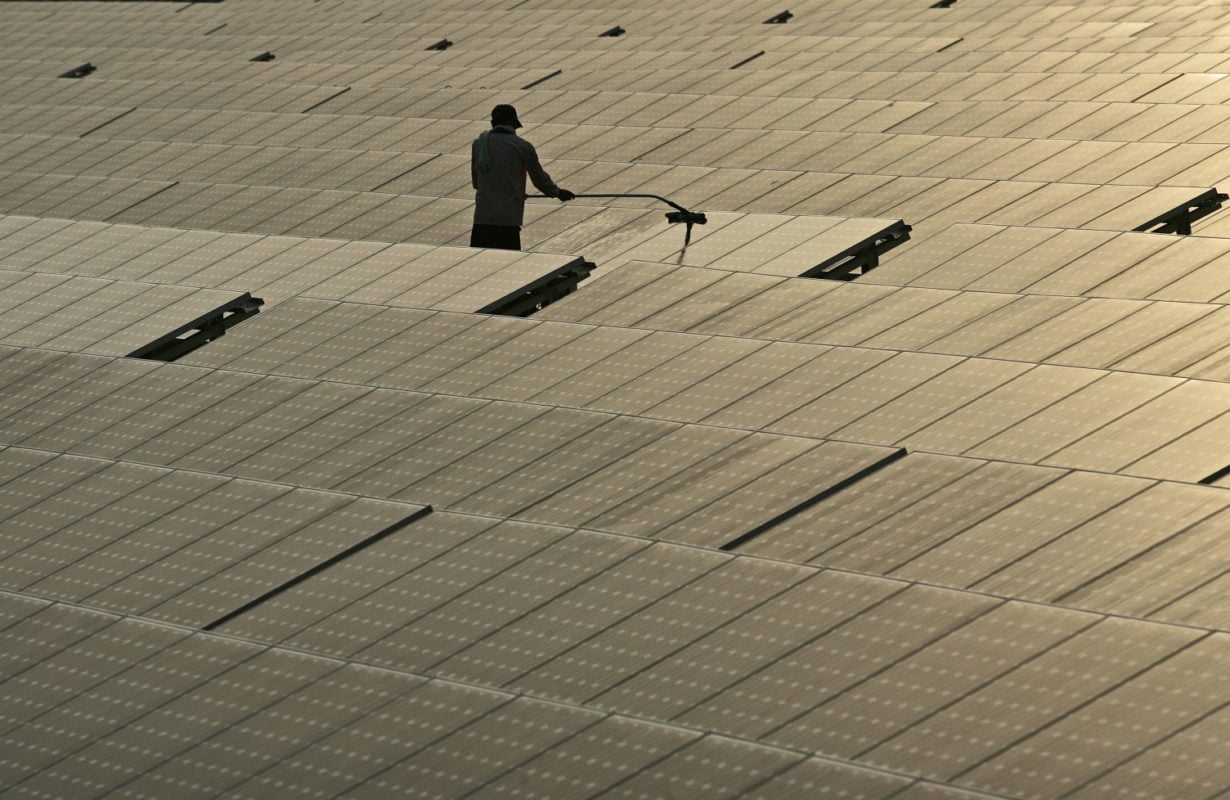 The International Finance Corporation (IFC) has finalised a US$653 million debt package for 13 solar projects at the Benban Solar Park, near Aswan in Egypt.
The 13 plants will have a combined capacity of 752MW.
There have been a number of announcements regarding financing of the various PV projects at Benban in recent months, with multiple finance institutions and developers confirming progress. IFC has now announced that it finalised this debt package on Sunday.
IFC also said this is the largest private sector financing package for a solar PV facility in the Middle East and North Africa (MENA) regions.
The consortium includes the Africa Development Bank (ADB), the Asian Infrastructure Investment Bank (AIIB), the Arab Bank of Bahrain, CDC of the United Kingdom, Europe Arab Bank, Finance in Motion, FinnFund, ICBC, and OeEB of Austria.
Philippe Le Houérou, chief executive of IFC, said: "Egypt's reforms in its energy sector opened the door to private sector investments. For the Benban Solar Park project, those reforms and our innovative financial tools have helped attract a number of investors and financiers into the country for the first time. This will create jobs for many Egyptians and provide clean and reliable energy for people across the country."
Egypt's feed-in-tariff program is a major initiative that leverages private sector capital and expertise to support the country's goal of generating 20% of its electricity from renewable resources by 2022. The Benban Solar Park, which will include 32 power plants in all, is an important part of the initiative.
The Multilateral Investment Guarantee Agency, another member of the World Bank Group, has obtained approval to provide US$210 million in political risk insurance to 12 projects within Benban.
Over the summer, the European Bank for Reconstruction and Development (EBRD) also approved US$500 million of financing for 750MW of PV projects in Egypt.