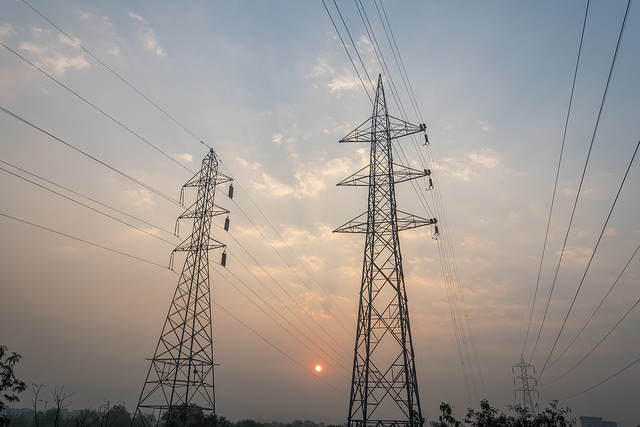 India's major package to try and turn around the finances of its distribution companies (Discoms) has yet to make a positive impact and has even worsened conditions for some companies, according to consultancy firm Mercom Capital Group.
Discom financial heath is critical for solar firms, who want a reliable off-taker, swift power purchase agreement (PPA) signing and timely payments. Strong fiscal health could also prevent Discoms from favouring thermal power and flouting solar's must-run status.
Out of India's 29 states and seven union territories, 16 states and one union territory have voluntarily signed up to the UDAY scheme. Mercom reported that Discoms in Rajasthan, Uttar Pradesh, Uttarakhand, Jharkhand and Karnataka are still delaying PPA signing, which causes delays in project commissioning. Nevertheless, the same Discoms also said it will take some time for the positive impact of UDAY to be seen.
Indeed, research from global analysis firm CRISIL Ratings recently forecast that Discoms singed up to UDAY could see their losses more than halve from their current levels by FY2019.
However, UDAY's impact to date, a year later since its inception, has been less clear.
An official at Rajasthan Electricity Regulatory Commission (RERC) told Mercom that the state has issued INR284.55 billion (US$4.19 billion) worth of UDAY bonds, but has not found sufficient takers. This has been detrimental to the Discoms' situation rather than helping it. The official also said the government must enforce strict timelines and tariff hikes for UDAY to work.
His comments juxtapose those of energy and mines minister Piyush Goyal, the architect of UDAY, who claimed that Rajasthan Discoms were likely to be the first to turn around a profit in 2017. There have already been minor incidences of delayed payments to solar developers in this state.
Elsewhere, regulators in Haryana and Jharkhand also called for the government to focus on strict implementation of the policy. Mercom also said that banks and lenders have yet to see positive impacts from UDAY.
Raj Prabhu, chief executive of Mercom Capital Group, said: "With solar installations forecast to double next year, the financial health of Discoms needs to turn around sooner than later for the sector to flourish. The industry is waiting for UDAY to start making a difference."