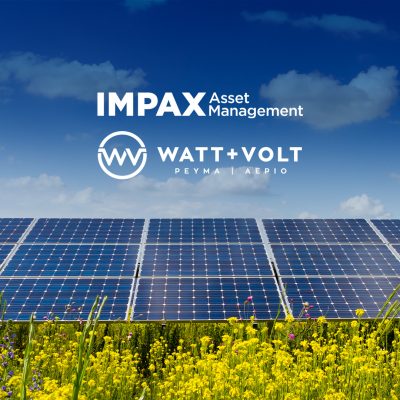 Greek energy company WATT + VOLT has signed a strategic cooperation agreement with English investment firm Impax Asset Management for the development, construction and operation of 200MW of solar PV projects in Greece.
The companies see the projects, which are already in a "mature stage of development" and are slated to start construction this year, as just the first cooperation between them, with plans to later collaborate on more projects and different renewable energy technologies.
WATT + VOLT Group president and CEO Anastasios Papanagiotou said: "by combining the innovative presence of our company in Greece with the great experience of Impax in large-scale RES projects, we will play a leading role in the transformation of our country's energy sector."
Carsten Johansen, managing director for infrastructure at Impax, said the firm was pleased to be working with WATT + VOLT in Greece and that Impax was "impressed by our interaction with the WATT + VOLT team to date and look forward to further deepening our collaboration in the coming years."
"Impax seeks to invest in high quality companies with strong business models that demonstrate sound risk management while offering a comprehensive range of investment solutions covering multiple asset categories," said the company.
In January, Impax partnered with clean energy financial technology provider Bullfinch Asset to invest in distributed solar generation in Germany.