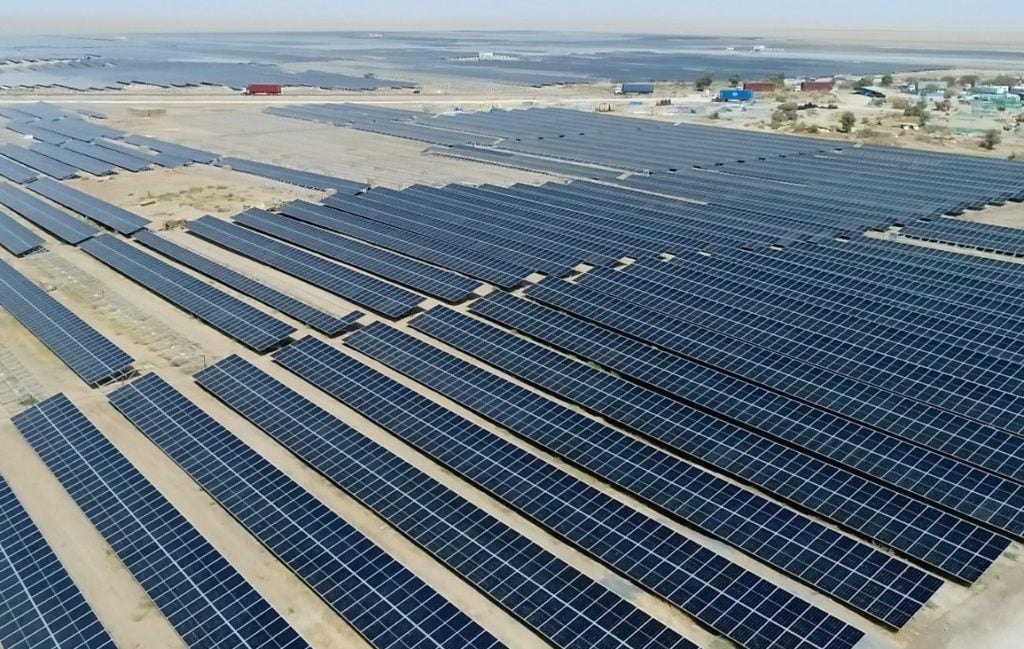 The Indian government has granted approvals for just under 5GW of solar PV projects to be deployed in the Bundelkhand region of Uttar Pradesh, in the north of the country.
According to energy research company Enerdata, the eight projects will be developed by the Uttar Pradesh Non-Conventional Energy Development Agency (UPNEDA) and the National Hydro Power Corporation (NHPC) through a joint venture firm called Bundelkhand Saur Urja.
The largest of the projects is the Jalaun Solar Park, a 1.2GW facility, which alone would represent an almost 50% addition to the state's current deployed PV capacity if it reaches operation. This facility is expected to require INR48 billion (US$584 million) of investment.
The rest of the projects range in size from the 950MW Chhatarpur Solar Park to the 65MW Kalpi Solar Park. Only two of the eight projects are below 600MW in size, with a total cumulative capacity of 4,995MW.
State PV deployments are inconsistent across India, due both to patchwork adoption of government policy and inherent geographical differences between states. Rajasthan continues to be the hotbed of Indian solar PV, whilst much of the North and East of India is restricted in solar adoption by mountainous terrain.
Last year the government of Uttar Pradesh released its Solar Energy Policy 2022, which states a target of 22GW of new PV capacity by 2026-27. The Policy announcement also said that PV projects in the Bundelkhand region – like these eight – would have transmission line costs covered by the state up to a maximum of 20km.
The Indian central government has said that it plans to add 20GW of new PV capacity in the financial year 2023 alone. Despite its basic customs duty and production-linked incentive schemes which try to reduce the country's dependence on Chinese PV imports, commentators have forecast that module shortages will abate only slightly this year, with much supply still constricted until 2024.
Earlier this week, state-owned utility SJVN secured US$111 million in financing for 190MW of solar projects in Gujarat and Madhya Pradesh.