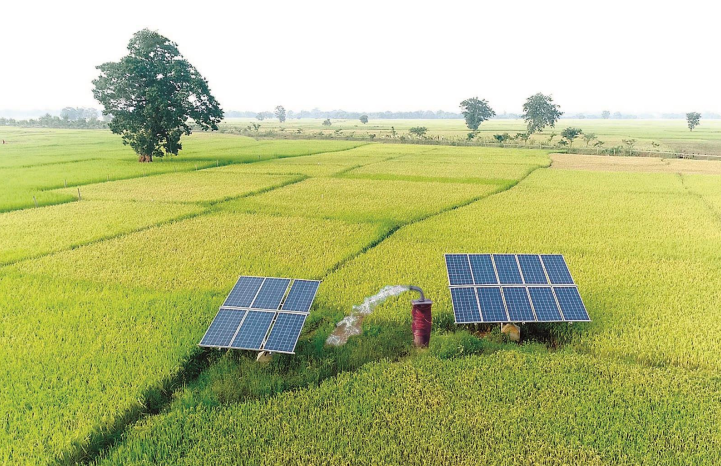 India has approved implementation of Phase-Ill of its 'Off-grid and Decentralised Solar PV Application Programme', which targets an additional 118MW off-grid solar PV capacity by 2020.
Phase-Ill, set to cost INR18.95 billion (US$283 million), of which INR6.37 billion will be provided through Central Finance Assistance (CFA), focuses on three areas:
300,000 solar street lights will be installed throughout the country, particularly areas without any access to street lighting from grid power, including North Eastern states and those affected by insurgencies
An aggregate 100MW of PV plants of up to 25kWp in individual size will be promoted in areas without access to grid power or reliable power. This component is mainly aimed at providing electricity to schools, hostels, panchayats (village councils), police stations and other public service institutions
2.5 million solar study lamps will be provided in North Eastern States and districts affected by insurgencies
For solar street lights and solar power plants, financial support up to 30% of the benchmark cost of the system will be provided. Whereas 90% of the benchmark cost will be provided for in North East States, Hill States and Island Union Territories. Students will only have to pay 15% of the cost for solar study lamps.
The aim of the programme is to improve lives in these rural and remote areas and to increase self-employment. It is expected to benefit four million rural households.
India's Ministry of New and Renewable Energy (MNRE) claims that more than 90% of the solar pumps set up in India to date were set up in the last four years, during its time in power. In this period, solar street lights more than doubled and 25.75 million solar lamps were distributed to students. Solar Home Lighting Systems also increased 1.5 fold, MNRE claimed.
Prime minister Narendra Modi recently claimed that every village in India had some form of access to grid power, but his claims came under fire given that a village is said to be electrified if the penetration rate of power access is more than 10% of households in the village and that public services such as health centres and schools have power.
In an interview with PV Tech, Sujoy Ghosh, country head, India, for US-based thin-film PV manufacturer and project developer First Solar, recently described the burgeoning power demand in the off-grid areas of India and the opportunities they represent.