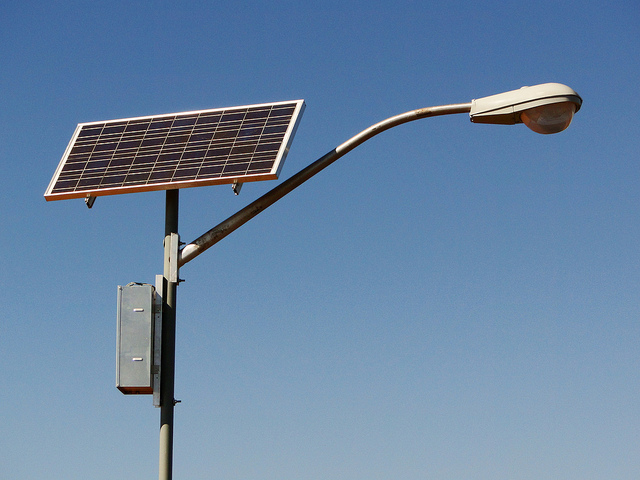 India's Ministry of new and Renewable Energy (MNRE) is moving forward with its off-grid solar programme, as part of the National Solar Mission (NSM), after a year of the utility-scale sector stealing the limelight.
MNRE is now implementing the "Off-Grid and Decentralized Solar Applications" scheme to promote the use of solar home lights, solar street lights, power plants, solar pumps and mini and micro grids in rural areas of the country, where significant number of the population remain without access to electricity. The programme also contains an emphasis on Concentrating Solar Thermal (CST) technology.
MNRE is providing a Central financial assistance (CFA) subsidy of 30% of the system cost to promote the use of solar in these remote locations.
Energy minister Piyush Goyal has also said that the ministry is bringing in a "Small Wind Energy and Hybrid system (SWES)" scheme to promote the use of hybrid systems in similar locations. These would involve solar PV, aero generators and/or small wind turbines.
A CFA subsidy of INR100,000/kW (US$1,500) will be provided for community users.
The minister is also introducing biogas, and manure management programmes in rural areas.
One in three off-grid households worldwide will use solar products by 2020, according to a recent report from the World Bank and Bloomberg New Energy Finance (BNEF).
Utility-scale solar continues to dominate the Indian solar market, with a slower than expected start to the rooftop segment and few announcements regarding off-grid applications. India's popular Rural Electrification Programme, which seeks to bring power to India's thousands of disconnected villages, has been dominated by coal-powered connections thus far.
Similarly, the Solar Energy Corporation of India (SECI) is tendering for 500MW of rooftop across India, but consultancy firm Bridge to India has said this is highly ambitious because it would require an eight-fold increase in the market over just one year.