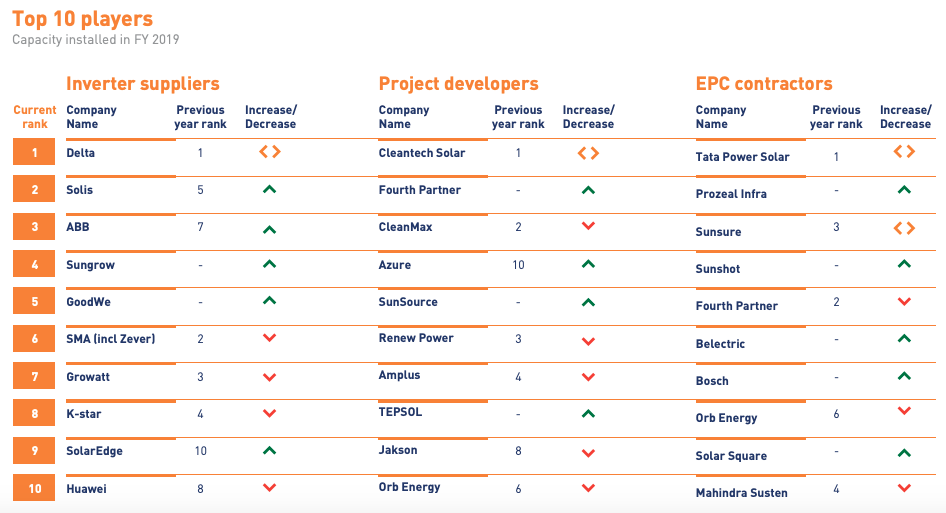 India is estimated to have added a record 1,836MW of rooftop solar capacity in FY 2019, according to Bridge to India's latest India Solar Rooftop Map 2019.
The rooftop sector has continued to increase rapidly, with a growth rate of 61% over the previous financial year.
Total installed capacity now stands at 4,375MW, split between various segments: 926MW commercial; 2,140MW industrial; 619MW public sector; and 690MW residential. In a June report, Bridge to India said that the C&I segment had been hampered by policy reversals in rooftop solar and open access regulations.
Maharashtra, Rajasthan, Gujarat, Karnataka and Tamil Nadu are the top five states by annual installation and account for 60% share of the total market.
The top project developers, EPCs and inverter suppliers can be seen in the table above.
The full Map can be found here.