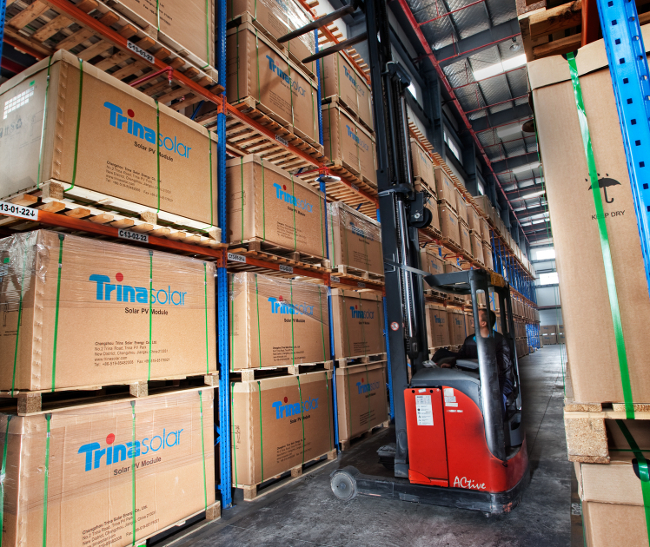 India's newly-formed Directorate General of Trade Remedies (DGTR) will hold a public hearing regarding the case on whether to impose Safeguard Duties on imports of solar cells and modules on 26 June in New Delhi.
DGTR noted that it expected a large number of attendees and therefore a maximum of two representatives from any party could attend, but requests for more than two attendees can be made by 10 June. Additional secretary Sunil Kumar will oversee the meeting.
Several Indian media reports recently said that the Delhi High Court had disposed a petition from Indian developer Acme Solar challenging the proposed Safeguard Duty, for which a 70% duty for 200 days had been recommended by the Directorate General of Safeguards' (DGS) back in December 2017. The court reportedly said the recommendation was not binding.
However, Mudit Jain, a consultant at Bridge to India, said the Indian government has now gone back to the DGS for a new recommendation on the provisional duty amount. He told PV Tech that 70% would be "much more detrimental" to the market and therefore the government is seeking to "rationalise" the duty. Indeed when first announced, analysts had claimed that a 70% duty would derail the entire National Solar Mission.
Remarking on the 26 June meeting, Jain said the aim is to find out whether there are grounds for imposing a duty and to discover what the final duty would be. Giving his personal opinion, Jain suspected that a final duty of 20% could be imposed.
The investigation was kick-started after a petition from the Indian Solar Manufacturers Association (ISMA) last year, on behalf of domestic manufacturers including Mundra Solar (Adani), Indosolar, Jupiter Solar, Websol Energy Systems and Helios.
This April, India also launched an anti-dumping investigation into imports of EVA sheets for solar modules from China, Malaysia, South Korea, Thailand and Saudi Arabia.
Meanwhile, in March, the Directorate General of Anti Dumping and Allied Duties (DGAD) terminated its anti-dumping investigation regarding imports of solar cells from China, Malaysia and Taiwan, but a fresh filing from the petitioners, the ISMA, covering a new period of injury could still be expected.