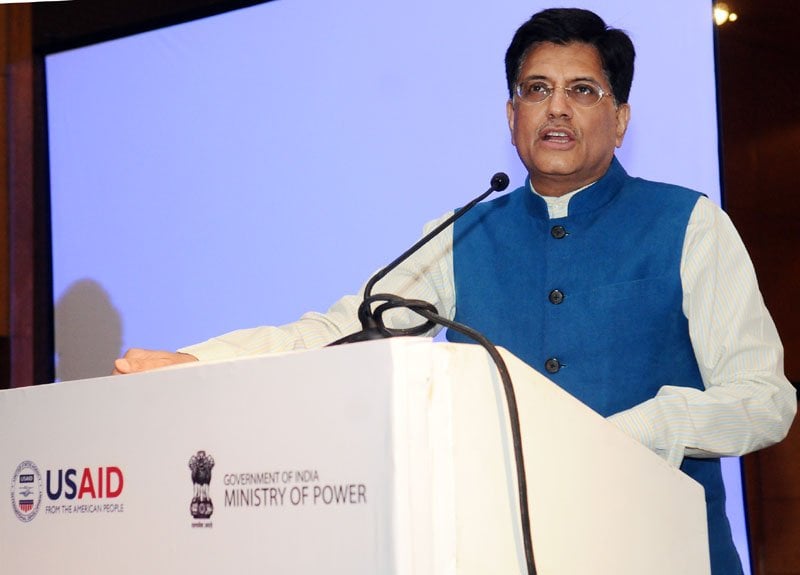 India's famously weak grids should be able to integrate the planned addition of 175GW of renewable energy by 2022, according to a report released by the central government.
However, curtailment of wind and solar is expected to become a serious issue as the penetration of renewables reaches a certain threshold in each individual state, Jasmeet Khurana, associate director, consulting at Bridge to India, told PV Tech.
Khurana said: "The problem isn't as evident today because obviously the capacities on the grid are not very large, but wherever they are large, for example in Tamil Nadu, they are already facing issues with curtailment both on [the] solar and wind side.
"We expect more curtailment in all other countries where there has been a ramp up in capacity of renewables."
Khurana added that India is no better placed than other countries to deal with the increasing penetration of renewables, however, the government is taking several steps to make sure that the integration is as smooth as possible, particularly with updating transmission capacities and connecting solar parks to the national grid.
The country has also started progressing on its Green Energy Corridor scheme to transmit renewable energy from resource rich states to power hungry states.
Energy minister Piyush Goyal launched part one of the report 'Pathways to Integrate 175 Gigawatts of Renewable Energy into India's Electricity Grid', citing necessary actions to facilitate grid integration. The study claims that power system balancing of 100GW of solar and 60GW of wind is achievable at 15-minute operational timescales with minimal reduction in renewable energy output. It also cited India's huge reliance on coal-fired power as giving the system the flexibility it needs for the time being.
The report was also based on several key assumptions regarding the level of transmission planning in each state and coal plants being able to operate at 55% of rated capacity in compliance with Central Electricity Regulatory Commission regulation.
Other key report findings included:
Existing fast-ramping infrastructure is sufficient to maintain grid balance
Once 175GW of renewables are installed, coal plants not operating at full capacity will need incentives for flexibility
Goyal said: "It is time for the people of India to get ready and embrace the change with a 'new mindset' of a 'new grid' for a 'new India', which is ready to integrate large amount of renewable energy. It is appropriate time following on Honorable Prime Minister's meeting with the US President under a robust and focused US-India Energy Partnership."
The report was compiled by India's Power System Operation Corporation (POSOCO), the US Department of Energy's National Renewable Energy Laboratory (NREL) and Lawrence Berkeley National Laboratory (LBNL).
Its second part, looking at system operations in the Western and Southern regions, will be released later in July.