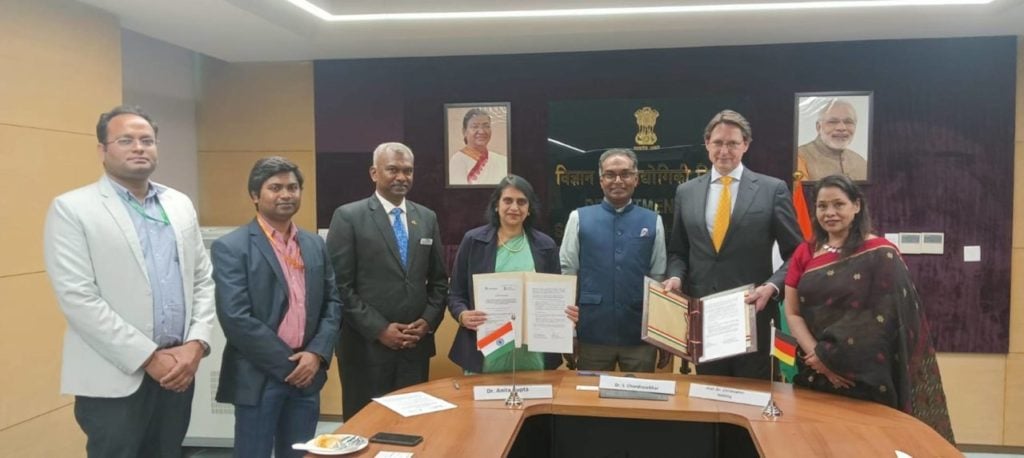 German research body Fraunhofer Institute for Solar Energy Systems (Fraunhofer ISE) has signed a letter of intent (LoI) with the Indian Department of Science and Technology (DST) to pursue developments in green hydrogen technology in the country.
The LoI will target both existing and developing hydrogen assets being set up by the DST, aiming to pair indigenous technologies and hydrogen plants with Fraunhofer's renewable energy technological expertise to optimise them for Indian conditions.
The German institute will act as technology partner to the DST, with a view to developing high Technological Readiness Level (TRL) projects across 'hydrogen valley' areas. India has pursued the development of areas of high green hydrogen production known as 'hydrogen valleys', for which the DST issued a call for proposals last December.
The DST will provide the framework for cooperation and provide the resources necessary to develop projects in the hydrogen valley clusters, as well as supporting operations.
Fraunhofer has been developing its presence in India of late: two weeks ago it announced an agreement with Indian PV manufacturer Emmvee to partner on developing a 1.5GW cell factory near Bangalore, southern India.
Whilst India remains one of the world's dominant solar PV markets despite supply chain issues and teething problems in building out its own domestic supply chain, recent analysis from JMK Research said that the country's government-tendered solar PV projects need to ramp up to avoid falling short of the stated target of 450GW installed by 2030.