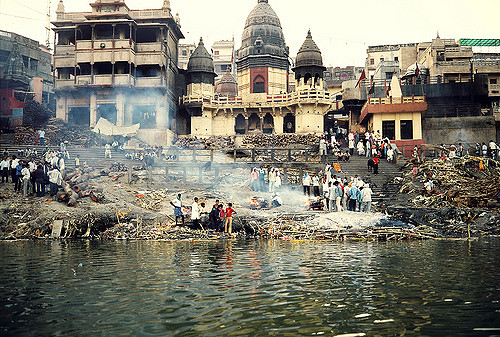 The Indian city of Varanasi, famed for its burning ghats along the banks of the River Ganges, has the potential for 676MW of rooftop solar installations by using just 8.3% of available roof space, according to a report from the Centre for Environment and Energy Development (CEED).
The new study 'Vibrant Varanasi: Transformation through Solar Rooftop' found that the suitable solar rooftop space in the city is around 8.01 sq kilometres, with two thirds of this offered by residential buildings. Commercial and Industrial consumers will also be able to save between INR80-1.45/kWh (US$0.012-0.022). The C&I segment has dominated the rooftop market across India because grid parity has been reached in many locations, but the residential segment has progressed at a much slower pace.
The report calls for implementation of rooftop PV in a phased manner starting with 300MW by 2025. CEED noted that air quality of the holy city in the state of Uttar Pradesh has been deteriorating in recent years.
It was noted that fiscal support is likely to be needed for residential customers until grid parity is reached around 2020.
CEED chief executive Ramapati Kumar added: "This report comes at a time when the Uttar Pradesh (UP) Government has signed the 'Power for All' scheme with the Government of India. The solar rooftop programme in Varanasi shall bridge the gap between the ever-increasing electricity crisis and the rising tariffs. The fact that solar energy prices are lower than the conventional sources of energy, is the perfect solution to bring about an energy transformation in the entire Indo-Gangetic region, starting with Varanasi."
Varanasi and other cities in Uttar Pradesh face acute power shortages, but to adopt solar energy it also needs to improve on its metering and grid-connectivity guidelines to help integration from distributed resources. The government should also support relatively new ideas such as solar aggregators and roof banks, according to CEED.
India is expected to reach just 12-13GW of rooftop solar by 2022, well short of its 40GW target, despite a huge leap in the next five years, according to a new report by global analysis firm Crisil Research.