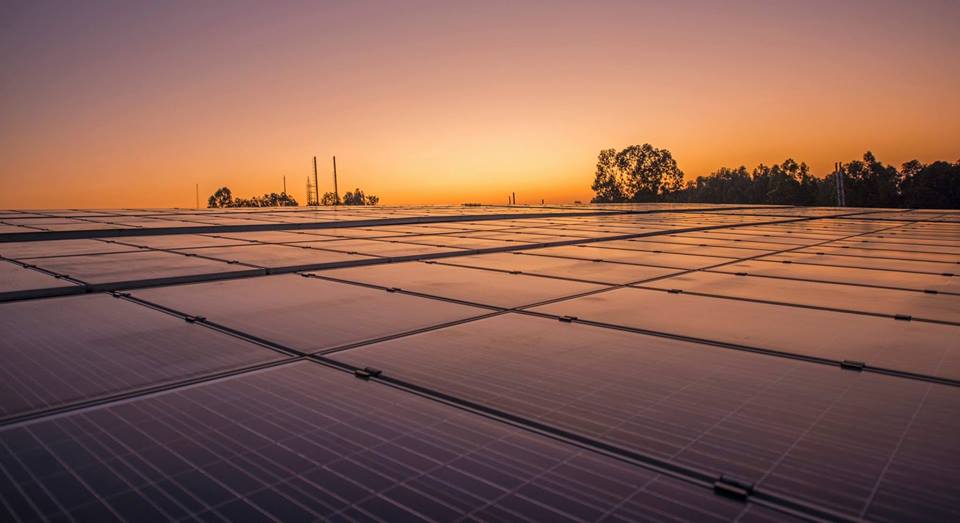 India's installed cell and module manufacturing capacity has reached 1,468MW and 5,848MW respectively as of 30 June 2016, according to figures released by the Ministry of New and Renewable Energy (MNRE).
The figures are up around 250MW each since April this year when cell and module manufacturing capacity stood at about 1,200MW and 5,600MW respectively.
Meanwhile, a Bloomberg report has suggested that the Modi government is planning a INR210 billion (US$3.1 billion) package of state aid for the domestic solar manufacturing industry. PV Tech contacted MNRE, but a spokesperson declined to comment.
The National Solar Mission (NSM) targets 4-5GW of domestic solar manufacturing capacity by 2020. However, India's attempts to stimulate domestic growth in manufacturing under the 'Make in India' programme have been stunted by focus on a local content policy, the Domestic Content Requirement (DCR), which analysts say was a flawed incentive. Similarly, much effort has been spent on an unsuccessful defence against the complaint brought to the World Trade Organisation (WTO) by the US about India breaching trade rules with its DCR.
Meanwhile, overcapacity in China is likely to push prices even lower in another setback for Indian manufacturers whose products tend to be more expensive.
Domestic capacity is due a major boost next year, however, with Indian conglomerate Adani set to fully complete its 1.2GW solar equipment fab by April 2017.
At the PV Taiwan exhibition last week, Alex Wen, senior vice president of Taiwan-based manufacturer Neo Solar Power, told PV Tech that if India continues to become a huge solar market then most material makers will go to India and make production there. The government has already showed intentions to incentivise the production of polysilicon, ingots and wafers within India.
However, Michael Sun, vice president of Taiwanese PV manufacturer AU Optronics, said there is a general weariness of setting up in India due to fears of Indian giants such as Tata and Adani dominating with their vertical integration capabilities. This comes alongside fears that price will be seen as more important than quality.
However, several delegates at PV Taiwan forecast that there will be a push towards anti-dumping investigations within India in the near future, which may serve the domestic market.
Consultancy firm Mercom Capital Group recently reported that India exported US$41 million of solar modules and cells from April to July 2016, up 116% from the same period last year, with 34% going to the UK. In that period, India also imported US$580 million modules and cells, up 52% compared to the same prior year period.
US$3.1 billion government support
In related news, news agency Bloomberg reported the INR210 billion government support for the domestic industry under the 'Make in India' initiative, citing two unnamed officials. The programme will be named the 'Pradhan Mantri Yojana for Augmenting Solar Manufacturing' with the aim to not just focus on India but also on exports.
Multiple tenders of a few hundred megawatts are also expected to be issued for any PV manufacturing whether it be wafers, cells or modules.
An official told Bloomberg that the government may provide around INR9 million/MW for manufacturing tenders and INR5 million/MW for local deployment, although these numbers are subject to change.
Last year saw many manufacturing giants announce plans to set up in India, although progress has only been visible from Adani Group and Trina Solar.