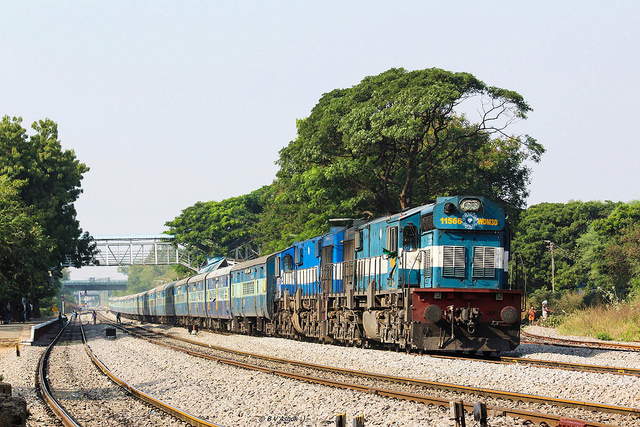 Indian railway minister Piyush Goyal has launched 5MW of rooftop solar projects at Hazrat Nizamuddin, New Delhi, Anand Vihar and Delhi railway stations.
The projects, deemed the to be first such plants for the railways network, will account for 30% of the energy requirements at these stations. They required INR374.5 million (US$5.77 million) investment, and are expected to save more than INR42 million (US$647,000) for the railways.
State-owned entity Indian Railways will pay a tariff of INR4.14/kWh (US$0.064).
Goyal said: "We are working in a time-bound manner to skilfully and effectively transform the Indian Railways into a world-class transporter. We shall be able to accomplish 100% electrification at lower prices with an incentive-cum-penalty scheme."
The project was awarded in December 2016 and the developer will perform O&M services for 25 years.
There are plans to add 1GW or more of solar capacity to the Indian Rail network.
Indian PV manufacturer and rooftop developer Waaree Energies recently completed a 2.29MW rooftop solar project for Mumbai Metro, across 12 stations, while IPP Azure Power recently won an additional 20MW of rooftop PV projects for the Railway.