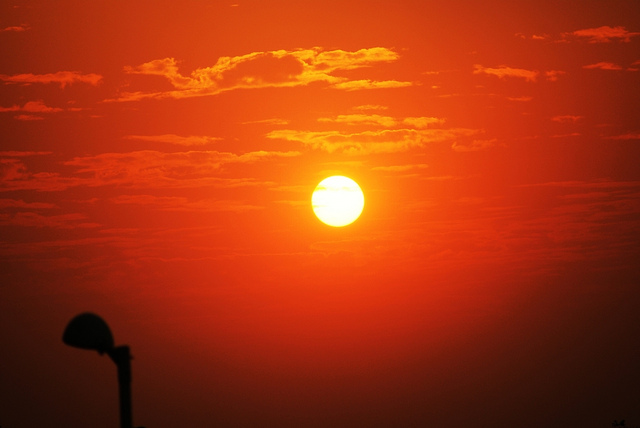 Indian solar tariffs reached yet another new low yesterday with the Indian arm of French clean energy firm Solairedirect winning 250MW(AC) of capacity in Andhra Pradesh with a record bid of INR3.15/kWh (US$0.0494).
The bid for capacity at the Kadapa Solar Park was for a straight tariff with no escalation, meaning it is lower than the ground-breaking levelised tariff of INR3.30/kWh achieved at the Rewa Solar Park in Madhya Pradesh in February.
Notably, the prices have for the second time breached the five US dollar cents mark.
Jasmeet Khurana, associate director, consulting at Bridge to India told PV Tech that the tariff was very aggressive as it was "one of the last few tenders with [utility] NTPC as an off-taker for the current round".
He added that while there are still some NTPC tender plans in Rajasthan and other states, many companies are "desperate" and will probably now have to wait a long time to get a similar project.
As India's largest utility, NTPC is well known as the most bankable off-taker for solar projects in India, which has historically helped to bring tariffs down across all its tenders and has led to fiercely competitive auctions.
Analysts have noted a significant slowdown in tender allocations of late, partly due to states reworking their tender parameters to imitate the unique qualities of the Rewa tender, such as a state government off-take payment guarantee.
In the latest auction, only Solairedirect came out with any awarded capacity and New Delhi-based Ostro Energy was the only other bidder also willing to go below the levels set at Rewa. The lowest bidders were as follows:
| Developer | Tariff (INR/kWh) |
| --- | --- |
| Solairedirect Energy India | 3.15 |
| Ostro Energy | 3.16 |
| Canadian Solar | 3.39 |
| Greenko Energies | 4.09 |
| Azure Power | 4.38 |
| Mahoba Solar | 4.54 |
| Mahindra Renewables | 4.68 |
NTPC has now awarded 3GW of solar projects under the National Solar Mission, phase II, batch II, tranche I.
While many industry members have concerns about project viability with the low tariffs seen in India, Finnish firm Fortum recently completed a 70MW plant in Rajasthan that once had the lowest tariff in India, perhaps putting some fears to rest.
As of 31 March 2017, India had 12,288MW of solar PV installed according to energy minister Piyush Goyal. Out of this Andhra Pradesh has the most installed of any state with just over 1,867MW.