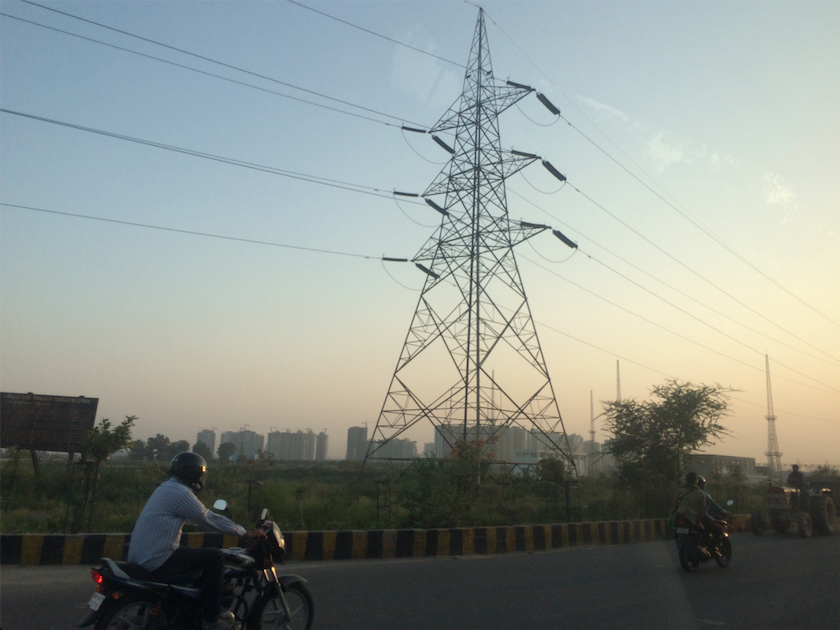 Indian solar tariffs have matched their lowest ever in the most recent 2GW auction for Interstate Transmission System (ISTS)-connected projects, hitting INR2.44/kWh (US$0.036) for the first time since May 2017.
Indian firm Acme Solar once again quoted the lowest price in Solar Energy Corporation of India's (SECI) auction, a full 8 paise below the next lowest bid of 2.52 rupees per unit from Shapoorji Pallonji.
The winners were as follows:
| Bidder | Tariff (INR.kWh) | Quantity (MW) |
| --- | --- | --- |
| Acme | 2.44 | 600 |
| Shapoorji Pallonji | 2.52 | 250 |
| Hero | 2.53 | 250 |
| Mahindra | 2.53 | 250 |
| Azure Power | 2.53 | 600 |
| Mahoba (Adani) | 2.54 | 50 (bid for 500) |
Adani unit Mahoba Solar bid for 500MW but has been allocated just 50MW. ReNew Power and Fortum missed out on capacity with bids of 2.56 and 2.76 rupees respectively.
Recent auctions had seen prices go above three rupees in less attractive states and around or just below three rupees in states with better environments for solar generation.
Mudit Jain, consultant at Bridge to India, told PV Tech that most of the projects from the 2GW auction are likely to be set up in the state of Rajasthan with no solar park requirement and therefore lower charges. This week's prices are far lower than the recent auction in Karnataka, which was for solar park capacity in an area of lower irradiation.
Jain added that in the past, tenders for capacity that can be located anywhere in India, have seen Rajasthan draw up to 90% of the projects, a state which also has strong irradiation and low land prices. Meanwhile, developers will now be buoyed by a forward trajectory of decreasing module prices and a potential timeline of 21 months to complete projects.
Ali Imran Naqvi, vice president of advisory and engineering firm, Gensol Group, said: "This renewed faith of project developers seems to be inspired by an impending surfeit of the Chinese PV production capacity due to a recent clampdown by the Chinese government on its solar PV programme. This reduced policy support for PV deployment in China will hammer down the multicrystalline solar module prices in China to around US$0.24/watt by the end of this year, predicts Bloomberg New Energy Finance.
"However, what inspires more confidence is the fact that some large PV manufacturers in China are already working hard to bring down their costs below these numbers by the first half of 2019. This means that the predicted cost optimisation is not just an offshoot of some global shock waves but also a result of systematic improvement in PV production practices."
The Ministry of Power also recently amended the solar bidding guidelines allowing procurers the option to give developers more time to secure financing transmission connectivity and to complete projects. This will be particularly significant for this tender as projects are to be connected to the ISTS and project execution will require finding transmission.
Naqvi described the 2.44 rupee tariff discovered at the Bhadla Solar Park in Rajasthan in May last year as a "balderdash prediction of the future at best".
That bid came at a time just before module prices started to rise, causing some alarm for India-focused developers whose bidding tactics had been reliant on a consistent downward trajectory of module prices, however, China's policy overhaul appears to have allayed those fears for now.