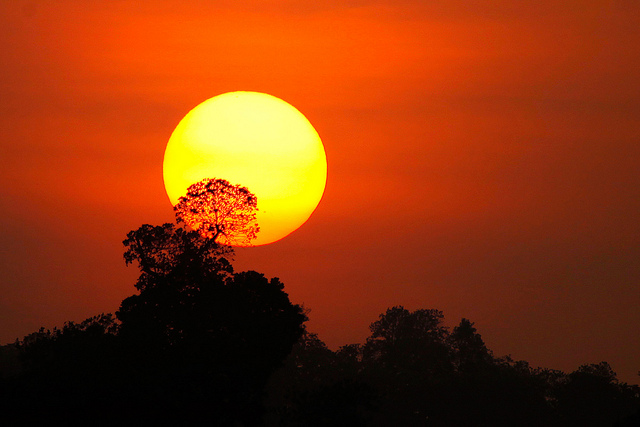 Domestic developers triumphed in Karnataka's 500MW solar auction, maintaining the market's fiercely competitive tariff levels with winning bids between INR4.78-4.8/kWh (US$0.072) for capacity in the Pavagada Solar Park in Tumkur District.
Consultancy firm Bridge to India this week revealed that no developer which has won solar capacity in India with a tariff below five rupees has managed to close on financing thus far.
Jasmeet Khurana, associate director, consulting, at Bridge to India told PV Tech that these latest bids are just as aggressive as the other bids in the recent past, on a return expectation basis – adding: "This bid reaffirms that there is still sufficient private investment appetite to bid for projects at these tariff levels, at least for NTPC projects."
Indian utility NTPC, which has a strong credit rating and tends to receive the lowest bids in India for its tenders, is the off-taker for these projects.
The results were as follows:
| Bidder | Tariff (INR/kWh) | Capacity (MW) |
| --- | --- | --- |
| Indiabulls | 4.78 | 50 |
| Adani | 4.79 | 100 |
| Fortum | 4.79 | 100 |
| ACME | 4.79 | 100 |
| Tata | 4.79 | 100 |
| Renew | 4.8 | 50 |
Khurana said that the key question for all projects with the current low tariffs in India, but not especially these Karnataka projects, is whether they will be able to raise capital in time to meet the stringent deadlines.
He added: "Quite frankly, we are yet to find out.
"At this stage, we expect fund raising to be a mixed bag. While many developers will be able to raise funds based on their track record and balance sheet, some may struggle."
There have been rumblings of unease in the Indian solar sector as it follows the ongoing financial troubles of US developer SunEdison, which is trying to offload nearly 1GW of solar capacity in India, however, major PV inverter manufacturer told PV Tech yesterday that it was confident that the Indian market will continue to progress rapidly despite setbacks for certain developers.
The Karnataka auction was part of batch-II tranche-I phase-II of the national solar Mission (NSM). Canadian Solar participated as a developer for the first time, meanwhile Renew Power and Softbank were the only developers to opt for the entire 500MW capacity available. Karnataka has seen a huge amount of solar tender activity so far in 2016.
Sanjay Aggarwal, managing director, Fortum India, said: "Solar has always been a focus area for Fortum in India. The country provides a good platform for Fortum to further develop its business in solar also elsewhere. Fortum seeks to allocate of its planned growth capital in the range of EUR200 – 400 million (US$226 – 452 million) in solar projects in India."
The Indian government yesterday revealed that nearly 19% (US$10.7 billion) of the financial commitments made by banks and financial instituions at India's Re-Invest event in February 2015 have been sanctioned so far.