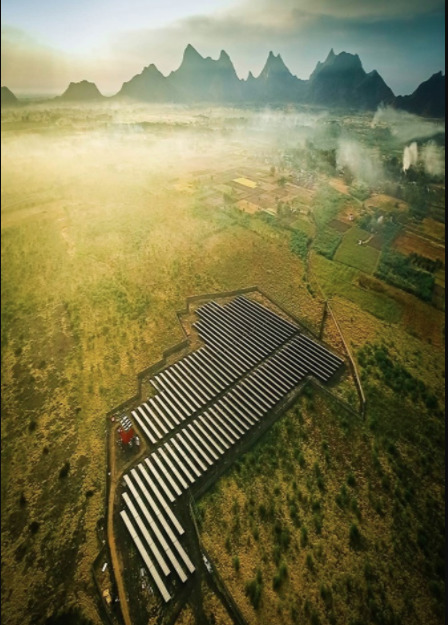 German solar and storage firm IBC Solar has completed a 3MW open access solar project for a tea producer in the Indian state of Tamil Nadu.
Indian company LNB Renewable Energy was in charge of the entire project development, the approvals and the connection to the grid, while IBC Solar was responsible for the EPC, including the turnkey construction.
IBC has previously focused on northern India and this – its seventh large-scale project in the region – is its first in the south. In a release, the firm said that instead of having to get used to immense heat and sandy soils, the installation team had to deal with an extended Monsoon season.
The solar park was built near the city of Madurai for The Peria Karamalai Tea & Produce. The NSE listed company is part of LN Bangur Group, which has already collaborated with IBC Solar previously on numerous major solar projects.
Shreeyash Bangur, managing Director of LN Bangur Group, stated: "This project is of paramount importance to us, as we have replaced our 20-year-old wind power plant. Our tea will now be produced with 100% solar power."
The project is part of India's open access policy, which offers private investors an incentive to invest in the power generation sector. The Electricity Act of 2003 stipulates that any company or individual who has built a power generation plant has the right of free access to the power lines in order to transport the electricity from the plant to the point of use.